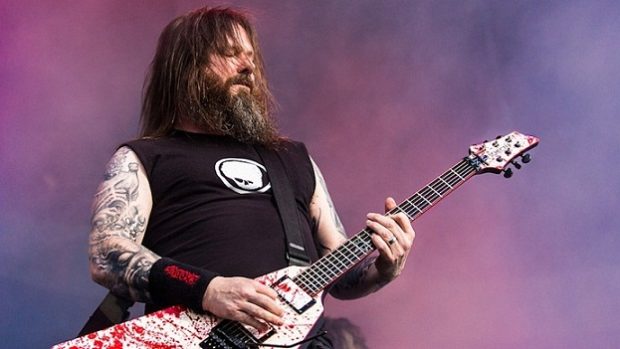 SLAYER and EXODUS guitarist Gary Holt has posted a post on Instagram asking the fans for a help after his friend had a car accident and fighting for her life.
He wrote: "Hey everyone, check it out. A super close friend of not only myself and Lisa Holt, but a super close friend to a large number of the metal community is in need of our help. My friend Lee Diaz needs our help.
"His wife was in a terrible car accident, and is fighting the fight of her life. Lee is overwhelmed right now with her care, and is by her side constantly. And we all know the day to day part of life doesn't end when you have true priorities like this, such as bills, both the usual stuff and what will be massive medical costs as well.
"I've put the link to the go fund me page in my profile, please donate what you can. Lee is an icon of the scene, and one of the greatest artists I have ever known. I've included a small example of his work. Check out his page for more.
"He has done paintings of my granddaughter, my cat, my wife and I, and it seems everyone I know. And he does them for himself. Not for profit.
"He needs our help, and he is one of those who don't like to ask for anything. Please give what you can."
Link for GoFundMe page is here.