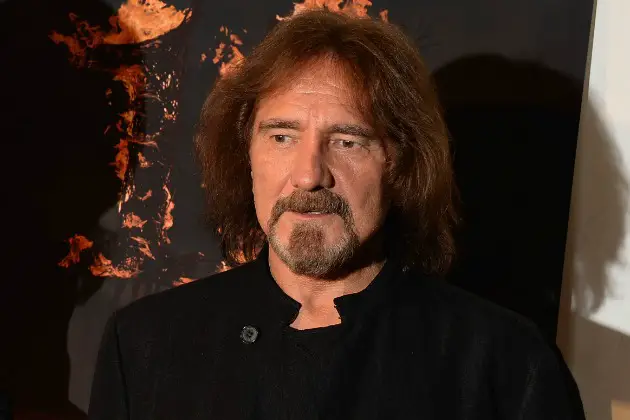 In a new interview with Kerrang! magazine, BLACK SABBATH bassist Geezer Butler looked back on leaving the band in 1994 and embarking on solo career.
"I really wasn't happy with the way that SABBATH was going," Butler explained. There was only me and Tony [Iommi, guitar] left and I always wanted the band to change its name because it wasn't SABBATH really, but we never did. We still went out as BLACK SABBATH, which I wasn't into. I also wanted the music to be heavier."
He also spoke about GEEZER solo band — which featured FEAR FACTORY vocalist Burton C. Bell, JOURNEY drummer Deen Castronovo, and Geezer's nephew Pedro Howse on guitar.
"Pedro was in a thrash band called CRAZY ANGEL at the time and I really liked what he was doing. We really worked well together and we got the album written in no time," he said. "Pedro just gets what I'm trying to do. He's also one of the few guitarists that I can play guitar to.
"I always felt weird writing on guitar and playing songs to Tony so I'd always write stuff on the bass because I was intimidated trying to play a riff to greatest riff master ever. Playing with Pedro is relaxing. I don't have to be great but I can just put an idea across and he's great at picking that up. I wrote the lyrics all in long-form before we'd even got Burt in the band. I had pages and pages of them, and Burt edited them and used what fitted the music."
BLACK SABBATH played their final concert on 4 February 2017 in Birmingham. The final song was streamed live on the band's Facebook page and fireworks went off as the band took their final bow. On 7 March 2017, SABBATH announced their disbandment through posts made on their official social media accounts.