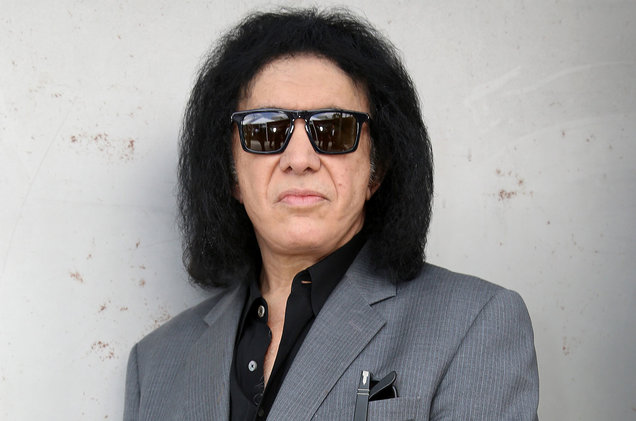 In a recent interview with The Street, KISS bassist/vocalist Gene Simmons  said he wishes people were "more caring" to each another.
He said: "Your next-door neighbor, your friend may be suffering from something. One of the things you can do immediately is to just engage in a conversation. Learn to listen."
Gene continued: "Life is tough, life is really difficult. Don't [walk into darkness]. Even if you have to pick up the phone and call somebody and talk, and at the very extreme call the suicide prevention hotline, just talk it out. All the rest of us should be there to listen."
He added:  "I hope people are going to read [my new book '27: The Legend and Mythology of the 27 Club'] just because of the pop culture part of it – the rich and famous, why do they disappear at 27?
"But the bigger idea is, it's happening all around us, and not just because of drugs. Bullying and all this kind of stuff. All of us should be a little bit more caring. It could happen to your family member."