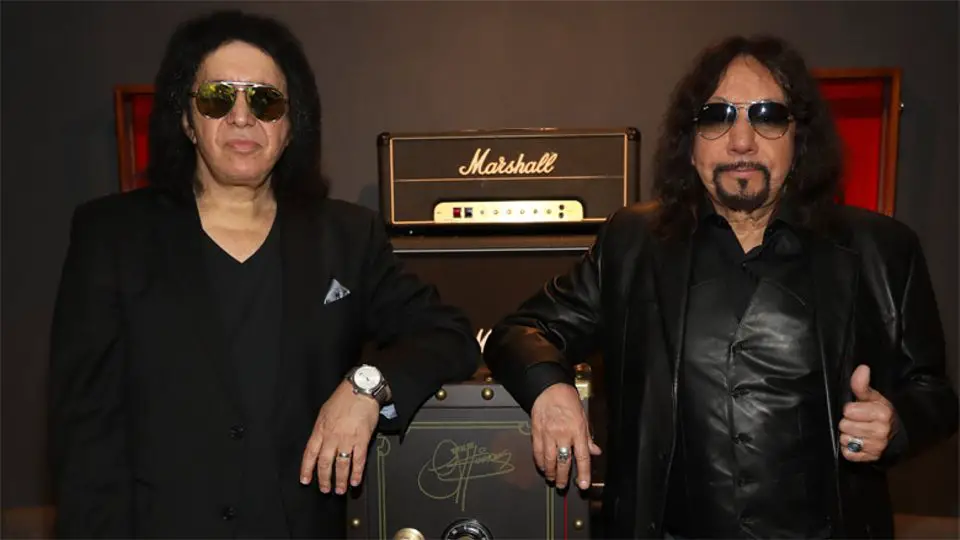 Gene Simmons has invited Ace Frehley to take part in KISS's "End Of The Road" tour.
Simmons took to his Twitter to wish Frehley a happy 71st birthday, and he added: "The invitations still stand. Jump up on stage with us for encores. The fans would love it."
This past September, Frehley appeared on SiriusXM's "Trunk Nation With Eddie Trunk," where he once again said that he is up for a reunion of the original band, but only if the price is right.
Ace said: "Anything's possible — I've always said that. That's the first question so many people have asked me over the years: 'Would you ever consider doing a KISS reunion?' I said, 'I never closed the door on anything.' If the money's right and it's presented to me in the right way, anything can happen.
"I'm on good terms with Paul [Stanley] and Gene [Simmons], which is nice, because we created something really special in the early '70s that has outlasted so many other bands. And God bless 'em. They're still doing it; I'm still doing it. Peter [Criss, drums] is still around. I'm not quite sure why Peter hadn't toured over the years as much as I have, but it is what it is."
In a 2018 interview with VintageRock.com, Frehley said that "the only way" he would "seriously consider" taking part in "End Of The Road" is "if I took back my make-up and costume and my character — which I designed." He added that current KISS guitarist Tommy Thayer "is not a bad guitar player, but he basically just mimics everything I wrote, and tries to imitate my persona. He's been doing it for 15 years," he said. "But the reality is I'm the original guy. And nobody can really copy the way I play guitar."
When asked if he would still consider participating in the tour if Criss was not involved, Ace responded: "I think it would be great if Peter was involved. Obviously, at this point in his life, he wouldn't be able to do a two-hour show. But I can see if we worked out a situation where Peter came out at the end and did three or four songs — sang 'Beth', did 'Black Diamond' and a couple of others, I think that would be fun."
Dates and tickets for KISS's "End Of The Road" tour can be found here.