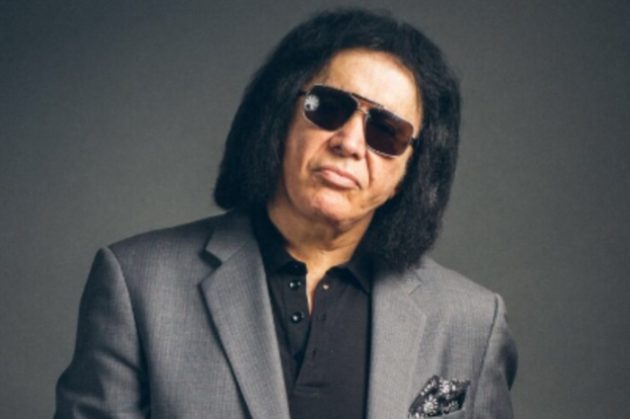 Gene Simmons has put his house in the Benedict Canyon area of Los Angeles on the market for $22 million. The KISS bassist and his wife, Shannon Simmons, are moving to a 24-acre estate in Washington, near Mount Rainier, to escape the tax burden of living in California," The Wall Street Journal reports.
Gene told to The Wall Street Journal: "California and Beverly Hills have been treating folks that create jobs badly and the tax rates are unacceptable. I work hard and pay my taxes and I don't want to cry the Beverly Hills blues, but enough is enough."
Simmons bought the house in 1984 for $1.35 million and put as much as $12 million into the property over the last three and a half decades. In addition to a 16,000-square-foot mansion, there is a swimming pool with a 60-foot slide, a tennis court and parking for 35 cars.
You can check out pictures of the property over at Los Angeles Times.
KISS have previously rescheduled this year's U.S. leg of their "End of the Road" farewell tour due to the COVID-19 pandemic. The new dates, which will still feature support from David Lee Roth, will now take place in 2021. Tickets are available here.
KISS 2021 US Tour Dates with David Lee Roth:
08/18 – Mansfield, MA. @ Great Woods
08/19 – Bangor, ME @ Waterfront
08/21 – Atlantic City, NJ @ Boardwalk Hall *
08/22 – Hartford, CT @ Meadows
08/26 – Pittsburgh, PA @ KeyBank
08/28 – Raleigh, NC @ Walnut Creek
08/29 – Atlanta, GA @ Lakewood
09/01 – Dayton, OH @ Nutter Center
09/02 – Clarkston, MI @ Pine Knob
09/04 – Tinley Park, IL @ The World
09/05 – Milwaukee, WI @ Marcus
09/17 – Ridgefield, WA @ Sunlight
09/18 – George, WA @ The Gorge
09/21 – Boise, ID @ Taco Bell
09/22 – Salt Lake City, UT @ USANA
09/25 – Chula Vista, CA. @ North Island
09/26 – Phoenix, AZ @ Desert Sky
09/29 – Austin, TX @ 360
10/01 – Ft. Worth, TX @ Dickies
10/02 – Tulsa, OK @ BOK
10/05 – Biloxi, MS @ Mississippi Coast
10/06 – Lafayette, LA @ Cajundome
* without David Lee Roth