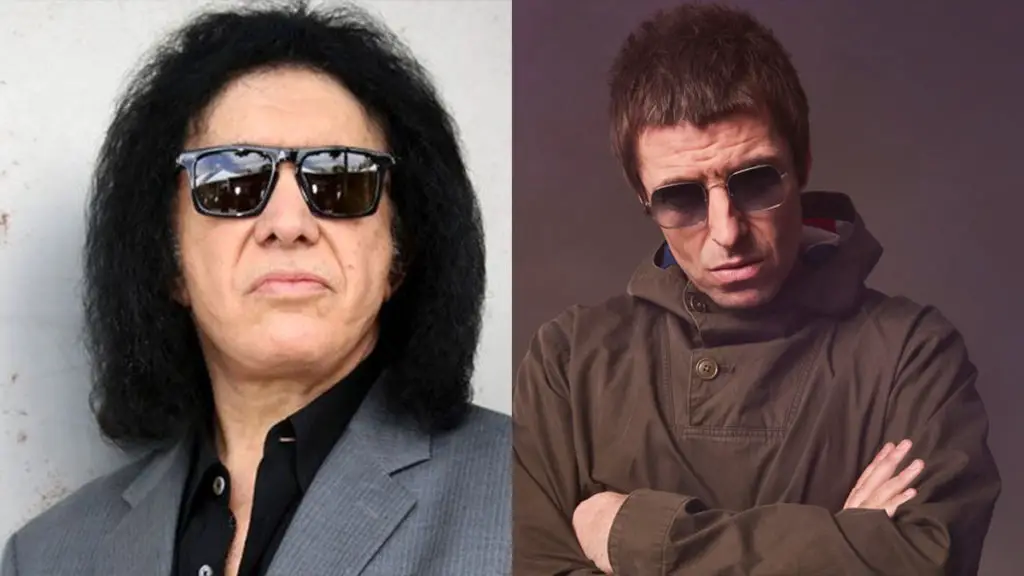 During a recent interview with Metal Hammer magazine, KISS bassist Gene Simmons claims that former OASIS frontman Liam Gallagher named his son after him.
"I remember meeting Liam Gallagher once as he was checking in to a hotel in Pittsburg and I go over like, 'Hey, I'm a big fan — I really love Wonderwall," Simmons recalls. 'We start talking and he's like, 'We love you too — I named one of my children after you.'"
Even if Gene is telling the truth, Liam previously said that he named his son after iconic jazz drummer Gene Krupa, but why can't both be true?
In 2020, Gene claimed that OASIS weren't 'legends': "If you walk down the streets to the masses and you said 'OASIS', I don't know if a 35- or 40-year-old is going to know what that is," he told the Dennis Miller Option podcast.
His statement prompted exactly the response you'd expect, with the famously trigger-happy Gallagher tweeting "F*ck that tart" in reply.