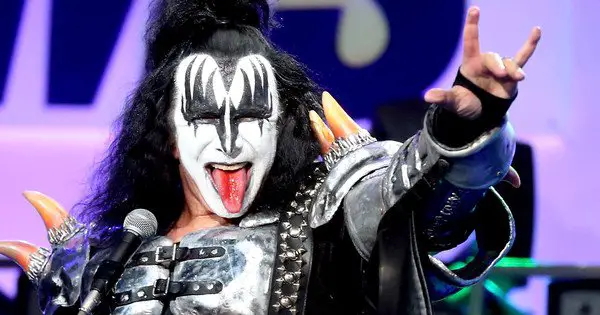 KISS mogul Gene Simmons recently shared tweet from Editorial Cartoonist for the Pensacola News Journal, Andy Marlette's caricature about gene edited babies in China.
He wrote:
"Eat your heart out, China."
Here is the text from the image:
"Let the Chinese scientists gene edit their babies… We've developed the technology to Gene Simmons ours!"

See the tweet below.
In other news, L.A. GUNS frontman Phil Lewis recently called Simmons a "stupid sh*t" for his "rock is dead" claims.
Lewis said:
If Gene Simmons had made an album as good as [L.A. GUNS' 2017 LP] 'The Missing Peace' or 'The Devil You Know', he wouldn't be talking that stupid sh*t. Because it's not dead. And I'm optimistic, I'm thrilled that GRETA VAN FLEET won a Grammy. I love those guys. Not just the music — just the fact that it's that generation, it's inspiring of 12- and 13-year-olds to pick up a guitar. And I've been waiting for that for so long.