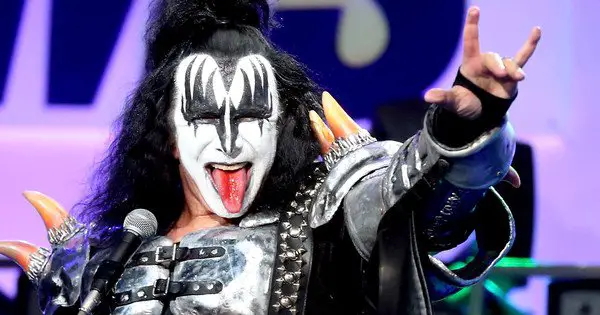 During a recent chat with ET's Kevin Frazier, Gene Simmons spoke about KISS' "End Of The Road" farewell tour, which launched in 2019 and is scheduled to end sometime in 2023.
Gene said: "We start playing the outdoor stadiums of South America, literally within two weeks, and continue on to Europe and Australia and eventually North America, Japan, all that stuff. Mexico. And this is going to be the last tour. We're done."
"We're approaching 50 years of doing this, which is unbelievable because we never thought we'd last more than a few years."
Gene went on to say that he and fellow KISS co-founder Paul Stanley agreed that it's time to retire from the road.
"The last thing that you want to do is be a guy that stays in the ring too long and gets his a** beat. Get out of the ring when you're a champion.
He continued: "You got to understand — we love [Mick] Jagger and Bruno Mars and Bono and anybody else, they're all great, but if you put those guys — Beyoncé, put Beyoncé in my outfit with seven-to-eight-inch platform heels, dragon boots that each weigh as much as a bowling ball, the entire outfit, studs, leather and armor is about 40 pounds. The guitar and the studs is 12 pounds by itself. Then, you got to spit fire, fly through the air and do that for two hours. They would pass out within a half hour."
"We are the hardest-working band out there and take pride in it. And not every band should be out there too long. You've got to have some pride and not stay too long. Always keep them wanting. I'm the most blessed and grateful guy in the world to be able to be in a band where I can wear more makeup and higher heels than your girlfriend."
Dates and tickets for KISS' farewell tour are available here.