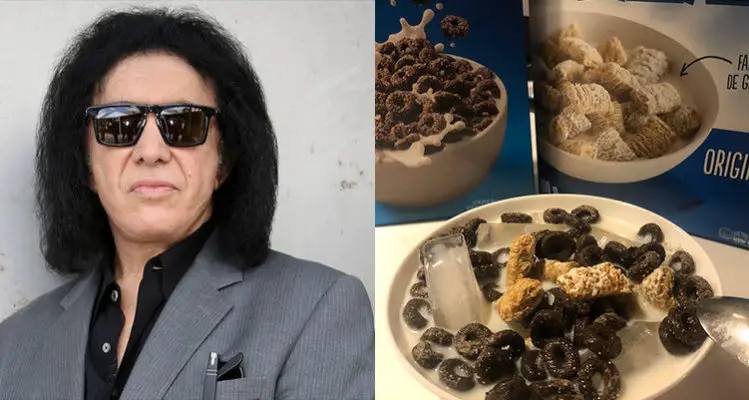 KISS bassist Gene Simmons took to Twitter to share a photo of his breakfast cereal with a big chunk of ice with a following caption: "Anyone else put ice cubes in their cereal?"
And apparently, famous rocker is doing this for decades. His son, Nick, replied to his tweet: "30 years. 30 years of watching him do this. This is my life."
TMZ has reported that Gene things it's a smart way to keep his milk icy cold, and that he even does the same thing like soup and ramen to cool 'em down.
VAN HALEN singer David Lee Roth will officially open for KISS on the 2020 North American leg of the "End Of The Road" tour.
The Memorial Coliseum in Fort Wayne, Indiana said Tuesday that Roth had been added as a special guest to the last leg of the "End Of The Road" tour that will stop in Fort Wayne on Sunday, February 16, 2020.
KISS will kick off its North American February 1 in Manchester, New Hampshire, and run through October 2 in Fort Worth, Texas. The trek will consist of two legs, with gigs in South America and Europe taking place in between. Tickets are available here.