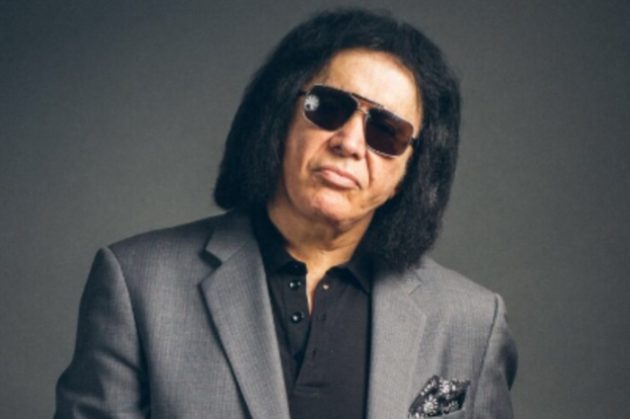 During a recent appearance on "Talking Wax," KISS bassist Gene Simmons talked about money, fame, women, and more.
"The more money you have, the more chicks will like you," he said. "Pull up in a beat-up old Volkswagen and ask a young lady if she wants to go grab some baked beans and a hot dog, or pull up in a Rolls-Royce and say, 'Get in, I'm taking you wherever I want to go.'
"What do you think what's she going to go for? She wants to be treated like a queen. Two guys are talking and two girls are talking — I know women are hating that I'm telling the truth — two guys are talking, one guy says to the other guy, 'Hey, I've got a blind date for you.' So his friend naturally says, 'What does she look like?' That makes sense because that's our biology, that's our DNA.
"The two girls are talking, 'I've got a blind date for you!' 'Really? What does he do? What kind of a car does he have?' I don't give a f*ck what kind of a car she has, I don't care if she pulls up in a stinky old garbage truck. I only care if she's attractive.
"Well, there's a difference," Gene continued. "Men want sex, they want some companionship — not too much, you don't want to be smothered, you want peace and quiet, stuff like that — and women want everything! Everything! All the time! And do you know why men die younger than their beloved? Because they want to.
"Now, none of this applies to Shannon, my wife. No way, she is the exception to every rule, in fact, she does not bear fools lightly.
"Here's another one, it's going to get me in trouble. Ask me how I am…"
When asked how is he, Gene responded: "Fine.
"See? We're done. If I ask, not all women on the face of the planet, but some, 'How are you?' 'Well, when I was a child of four, I forgot to say that… then it was good… then 10 years later…' Even after you're dead, they will stand over your grave, 'When you were alive…' Shut up, I'm dead, I'm gone! I'm only saying that because it's funny but true."
Interviewer then noted "I don't know if I should agree with you because when my wife watches this, I'll be toast…"
Gene added: So you agree with it. Well, here's my suggestion. Do you have a dog in the house? Take one of your dogs, man's best friend, and take your wife. You gotta follow my advice — lock them both in the trunk of your car, do that, leave them in there for 24 hours. At the end of the time, open the trunk and see which one is going to be happy to see you."
KISS has recently announced announced the rescheduled dates for the next U.S. leg of the "End Of The Road" tour. The trek kicks off on August 18, 2021 at Xfinity Center in Mansfield, Massachusetts and concludes on October 9, 2021 at MIDFLORIDA Credit Union Amphitheatre in Tampa, Florida.
Tickets and dates for the tour are available at this location.