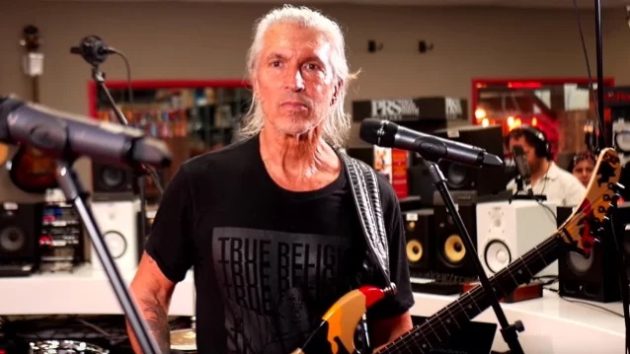 During an appearance on Total Rock Radio, classic DOKKEN guitarist George Lynch discussed his last year's decision to end his LYNCH MOB project due to the band name's "inexcusable" racist connotation.
As reported, Lynch previously told Audio Ink Radio that he is ending his project LYNCH MOB because of the band's name:
"With everything going on right now in the world, it was really sort of an epiphany moment.
"I just kind of woke up and said, 'You know, I think with this record, this is our swan song. I think this would be a good place to exit the stage.' We've created this bookend – answer to the first record.
"The name itself, of course, has always been problematic, and now it's inexcusable to keep the name. So, things have just sort of all conspired.
"A lot of different events triangulated to this point where it just makes sense on every single level to just let it go and wrap it up with and nice neat bow with this record, and move on.
"I'm not gonna tour anymore with that name or put out any more records with that name. I'll probably still play with some of the same people; we'll just call it something else."
Now, when he was asked: "The LYNCH MOB name has been retired now, but obviously, you gotta move forward and use those songs in the future. What's gonna happen with the legacy? And what are you going to call yourself going forward now when you do those songs?", Lynch replied (transcribed by UG):
"Right. I can make some really bad jokes and comments about that, but I'm not gonna.
"I'm just gonna say that it's been a load off my shoulders to be able to walk away from that name in a positive way feeling that I've left a legacy, completed a chapter of work – and now start something new.
"It is liberating. I'm toying with the idea of calling it George Lynch and The New West, I don't know why, I don't know what that means.
"I mean, I can think of what it could mean, I don't know. The thing you're doing defines the name, not the other way around."