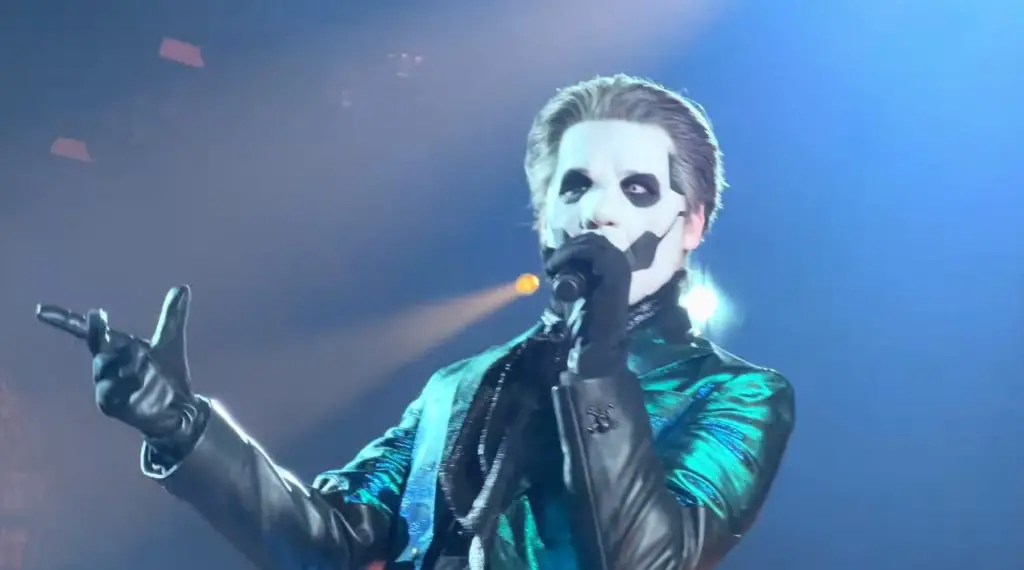 GHOST kicked off its co-headlining tour with VOLBEAT last night (January 25) at the Reno Events Center in Reno, Nevada.
During the set, GHOST performed the recently released single "Hunter's Moon," a cover of METALLICA classic "Enter Sandman" and debuted another song from its upcoming Impera album, called "Kaisarion."
Setlist was as follows:
01. Kaisarion (world premiere)
02. Rats
03. From The Pinnacle To The Pit
04. Mary On A Cross
05. Devil Church
06. Cirice
07. Hunter's Moon (live premiere)
08. Faith
09. Helvetesfönster (abridged)
10. Year Zero
11. Ritual
12. Mummy Dust
13. Kiss The Go-Goat
Encore:
14. Enter Sandman (METALLICA cover)
15. Dance Macabre
16. Square Hammer
Impera will be released on March 11 via Loma Vista/Concord. Tickets and dates for GHOST's current tour can be found here.