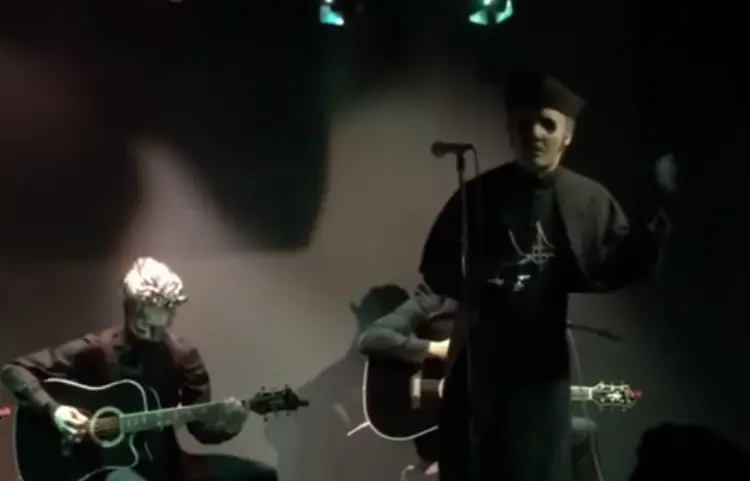 GHOST played a short acoustic set at a private event Friday night (April 6) premiering the band's upcoming album. The three-song performance included the debut airing of the disc's first single, "Rats", which opens the album and is expected to be made available later this month. It was also the first time GHOST performed with its new frontman, who is named Cardinal Copia.
You can watch fan-filmed video footage of the show below.
Band leader Tobias Forge has said in interviews that GHOST's next album will center on subject matter about death and gloom and will be based in medieval times but with a metaphorical connection to modern day, possibly as a commentary on the current state of media and public trials.