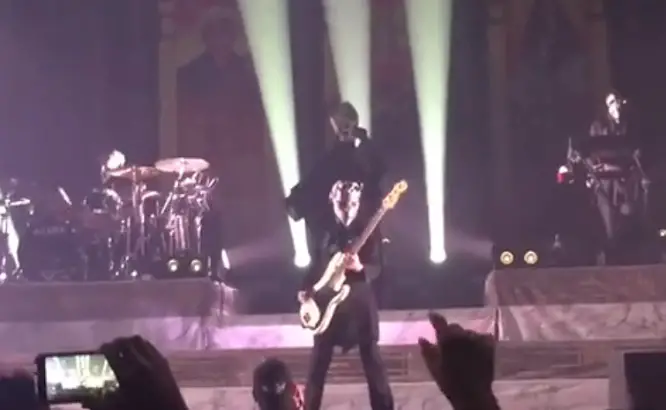 GHOST has recruited female bassist for their North American tour, which kicked off on September 16 at Main Street Armory in Rochester, New York. The identity of new bassist is unknown, although a couple of separate rumors point to either Sean Yseult, best known as the bass player from the multi-platinum and twice-Grammy-nominated band WHITE ZOMBIE, or the Swedish musician Linnéa Olsson, who previously played guitar in THE OATH, SONIC RITUAL.
Below you can watch fan-filmed video footage of GHOST's Main Street Armory show.
GHOST's new EP, Popestar, was released on September 16, 2016, via Loma Vista Recordings. The first song "Square Hammer" premiered on September 12, 2016.
Popestar track listing:
"Square Hammer"
"Nocturnal Me" (Echo & the Bunnymen cover)
"I Believe" (Simian Mobile Disco cover)
"Missionary Man" (Eurythmics cover)
"Bible" (Imperiet cover)