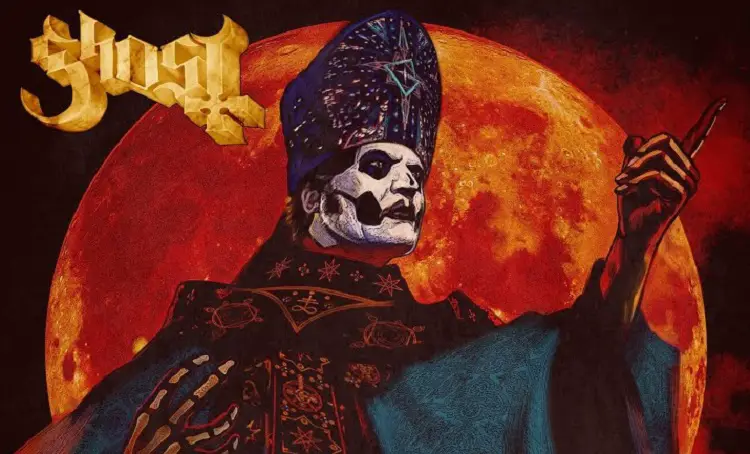 GHOST have released a new song called "Hunter's Moon," The track, which was produced by Klas Åhlund and mixed by Andy Wallace, is featured in the latest blockbuster installment of the legendary film franchise Halloween Kills. The Halloween Kills soundtrack is set to arrive October 15 via Sacred Bones, with the film hitting theaters (and Peacock) the same day as well.
The creative juices between GHOST and Blumhouse, the production house behind Halloween Kills, began the evening of GHOST's headline show at the Forum in Los Angeles in November 2018. In October 2019, Blumhouse invited GHOST mastermind Tobias Forge to visit the Halloween Kills set and meet director David Gordon Green to get a hands-on sense of the atmosphere.
In late 2020, Sweden Rock Magazine visited Tobias Forge in the studio in Sweden where he is writing and doing pre-production for GHOST's fifth album.
"The plan now is for me to be here [in the studio] writing for another two months until Christmas," Forge said. "The idea is for the album to be recorded in January. The actual recording will last around six weeks and then there's two to three weeks of mixing and mastering. So sometime in March the record should be finished, but it won't be released until after the summer.
"As it looks now, knock on wood, we will then go on tour. We won't release an album until we know that we are actually going on tour," he added. "The album release will coincide with the start of a tour. Of course, we could announce an album release date and then, for some reason, it might not be possible to tour, but that's a whole other matter."