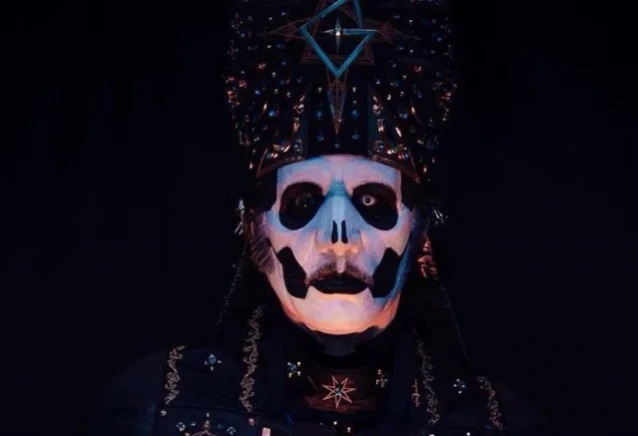 While sharing their end-of-year post on social media, GHOST indicated that announcements about new music and live shows will be forthcoming in the next few months.
Full message from the band reads as follows: "Dear Friends, I hope this message finds you relatively well and hopeful for the future.
"Needless to say, we have all experienced a strange year -some of us an absolutely devastating year with loved ones passing, loneliness and a very somber outlook for the future. Yet there is some distance to go before we are somewhat back to where we'd regard life as normal again.
"With this, I want you all to know that we are working diligently on several big things for next year, so please do not confuse our silence with inactivity," statement continues. "And I confess, I wanted to reach out to let you all know we miss you, eternally.
"News pertaining to 2021 will be rolled out throughout the new year, so I ask for nothing but your patience.
"In the interim, focus on taking care of yourselves and your loved ones. Have hope and strive for a better and more optimistic future, because it's all within reach. We are almost there.
"Let's end this year with the knowledge that the roaring TWENTIES will begin in 2021!
"Happy Holidays and much love."
Sweden Rock Magazine recently visited Tobias Forge in the studio in Sweden where he is writing and doing pre-production for GHOST's fifth album.
"The plan now is for me to be here [in the studio] writing for another two months until Christmas," Forge said. "The idea is for the album to be recorded in January. The actual recording will last around six weeks and then there's two to three weeks of mixing and mastering. So sometime in March the record should be finished, but it won't be released until after the summer.
"As it looks now, knock on wood, we will then go on tour. We won't release an album until we know that we are actually going on tour," he added. "The album release will coincide with the start of a tour. Of course, we could announce an album release date and then, for some reason, it might not be possible to tour, but that's a whole other matter."