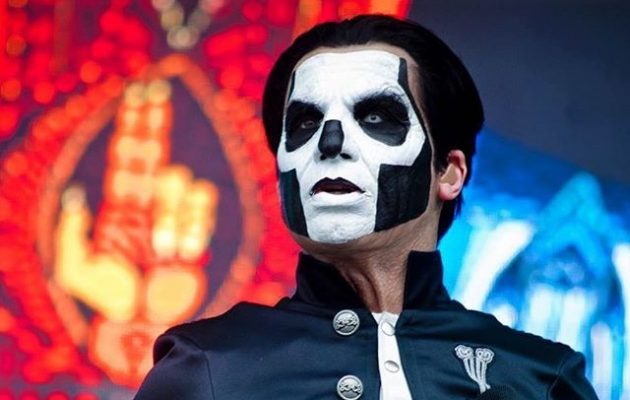 In a recent teaser for GHOST's live album Ceremony & Devotion we saw red sleeves on what could be Papa Emeritus Four or Papa Emeritus Zero.
Now, the band has updated their social media profile picture and cover into red. Just RED, as can be seen below. I guess it means that they will announce new Papa Emeritus soon is possible red outfit.
Band leader Tobias Forge has said in interviews that GHOST's next album will center on subject matter about death and gloom and will be based in medieval times but with a metaphorical connection to modern day, possibly as a commentary on the current state of media and public trials.