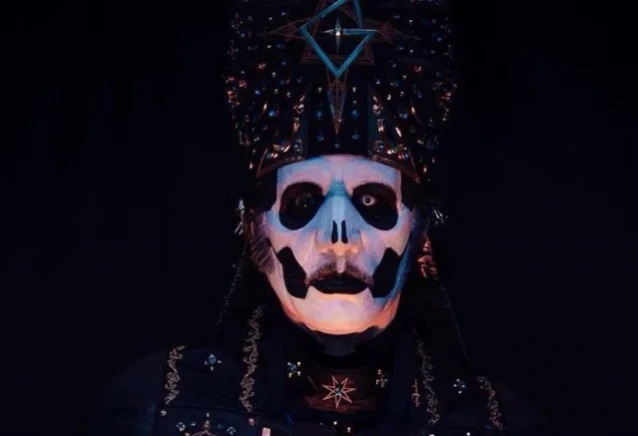 Sweden Rock Magazine recently visited Tobias Forge in the studio in Sweden where he is writing and doing pre-production for GHOST's fifth album.
"The plan now is for me to be here [in the studio] writing for another two months until Christmas," Forge said. "The idea is for the album to be recorded in January. The actual recording will last around six weeks and then there's two to three weeks of mixing and mastering. So sometime in March the record should be finished, but it won't be released until after the summer.
"As it looks now, knock on wood, we will then go on tour. We won't release an album until we know that we are actually going on tour," he added. "The album release will coincide with the start of a tour. Of course, we could announce an album release date and then, for some reason, it might not be possible to tour, but that's a whole other matter."
Full interview will be available in Sweden Rock Magazine's November 2020 issue, due out on November 24.
In a last year's interview with Kerrang! magazine, Forge revealed the plans for follow-up to 2018's Prequelle album.
"I look at many fifth albums as a guide as to the urgency for what that record will need to be, with [IRON MAIDEN's] Powerslave being a great example," he said. "By the fifth album, you're at a point in your career where you have this momentum built up, and you have the expectancy of people depending on you, so you have to put something special in those many spotlights. You need to step up and make a record that's worth it and justifies all of these things."