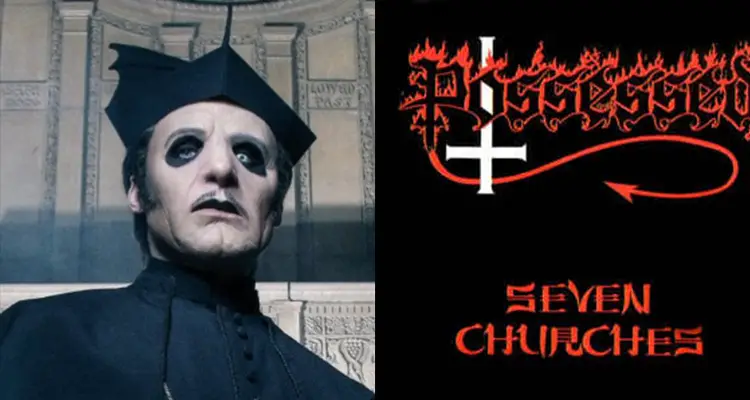 In a new interview with Metal Hammer magazine, GHOST mastermind Tobias Forge sang praises to POSSESSED debut album, 1985's Seven Churches.
Seven Churches is seen by many as album that created death metal genre. The book Choosing Death: The Improbable History of Death Metal and Grindcore credited bassist/vocalist Jeff Becerra as initially creating the term in 1983.
Forge said about the Seven Churches: "Most music in metal, and especially in extreme metal, is made by very young, youthful individuals. There is something very different to the fire and excitement of a young mind that you don't often get by people that have matured and, dare I say it, mellowed.
"This album is the perfect encapsulation of youthful anger," he continued. "The production may sound a little unrefined to an audience of today, but that is how I like my metal to sound.
"When the production of death metal began to change in the mid-'90s, that's when I started to go, 'Yuck!' I hated it, and it's why I find myself returning to albums like this. It's hard to say what the influence of this record is because I listen to very little in the way of modern death metal, so not only do I not hear the influence in the few things that I do know of, I don't have enough context to say that, yes, this is a record of great significance in metal's history.
"All I can say is that it still sounds feral and true and savage and full of life to this very day," Forge added. "And, if I'm going to indulge in something truly extreme, this would be one of my first ports of call."
In 2019, POSSESSED released Revelations Of Oblivion, which marked band's first full-length studio album in 33 years, preceded by 1986's Beyond the Gates.