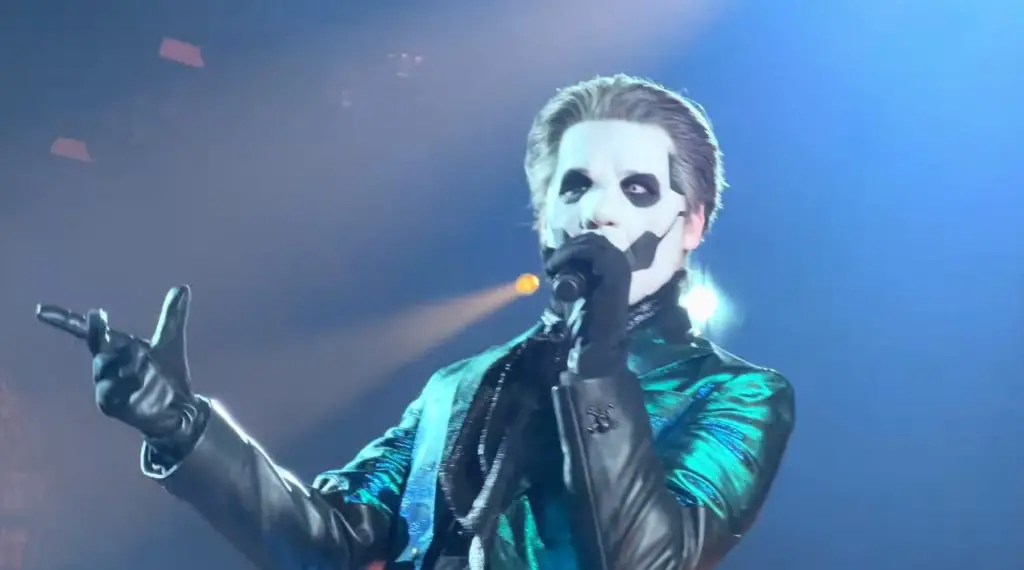 In a recent interview with Classic Rock, GHOST mastermind Tobias Forge was asked to choose an act he would love the opportunity to play guitar with for a single day. He actually chose couple legends who are not metal. His pick of the RED HOT CHILI PEPPERS was especially surprising!
"I would have loved to be what Mick Taylor was in 1969, coming into the ROLLING STONES at their best era," Tobias said of the STONES' ex-guitarist. "But I would have stayed around! That would have been a great experience. Very fun music to play. Definitely within the limits of what I can play really well. I spent a lot of time as a kid learning how to play guitar."
"Otherwise I would love to play in the RED HOT CHILI PEPPERS," he added. "I love what [CHILI PEPPERS guitarist] John Frusciante does."
GHOST's latest studio album, Impera, was released on March 11 via Loma Vista/Concord. Album can be heard via Amazon here. The theme of Impera mainly focuses on "the rise and fall of empires". The album received widespread critical acclaim.