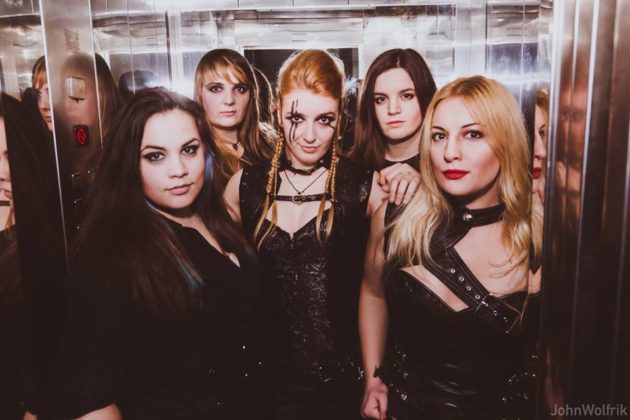 All-Girl Melodic Death Metal band NEMESIS from Belgrade, Serbia released a new official lyrics video for the song "Divine Retribution". Check out the video below.
The band was formed in late 2013 in Belgrade, influenced by non-other than Arch Enemy. During the first meet-up the band though it would be great to be an all-girl band. Band was originally creating their style by playing covers of their favorite bands but shortly started working on their own material. Band played a lot of concerts and bigger happenings in Serbia.
In May 2016, Nemesis published their first official video and a single "Vengeance". This song is part of an EP that is being mixed at the moment with other songs like "Living Dead People", "Savages" and "Divine Retribution". EP should be published at the beginning of 2017. Bands that inspire Nemesis are: Arch Enemy, Death, In Flames, Trivium, Kreator, Gojira, Pantera… Their lyrics are inspired by problems of the 21st century, such as capitalism and globalization, but also the philosophical themes.
Band members:
Vocals: Sanja Drča
Lead guitar: Aleksandra Petrović
Rhythm guitar: Tijana Milivojević
Bass: Anja Tvrtković
Drums: Selena Simić