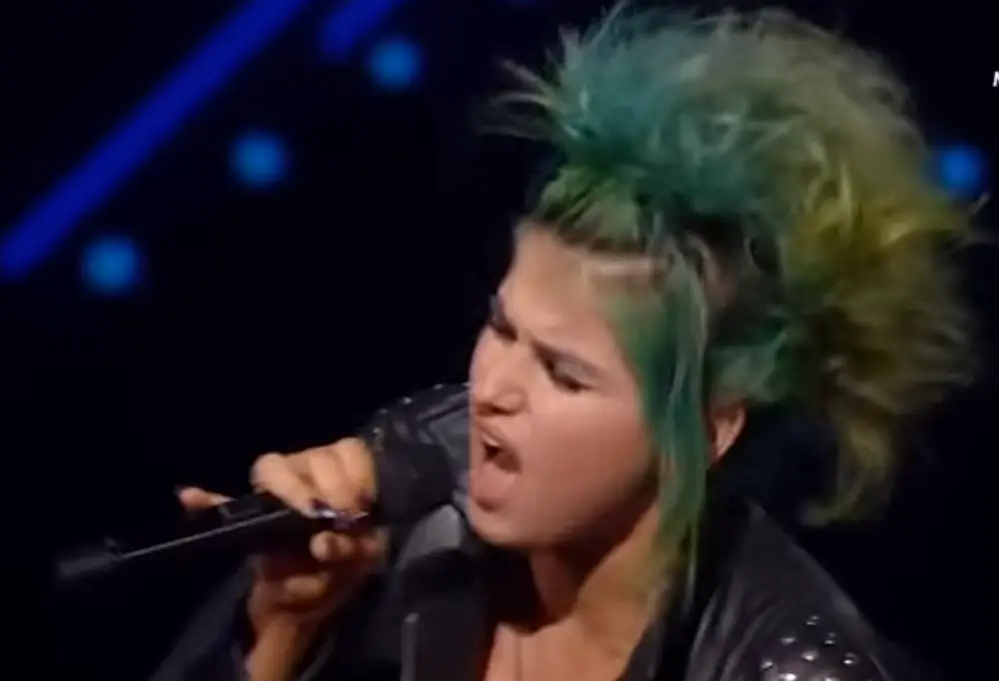 During one of the recent episodes on Ukraine's version of X-Factor, contestant Arina performed AC/DC classic "T.N.T."
Video of her performance can be seen below.
Some more videos from singing contests:
AC/DC are apparently close to announce world stadium tour. The trek will include singer Brian Johnson, who was forced to leave the band mid-tour nearly four years ago due to a dangerous level of hearing loss.
On January 20, Australian radio personality Eddie McGuire discussed the possibility of the legendary hard rockers' comeback on his Triple M Melbourne breakfast show.
"My mail is there will be a new album released by AC/DC February/March this year, but also that AC/DC will be touring Australia October/November 2020," Eddie said.
"And after a lot of work and a lot of technical research, they have been able to get a hearing aid for Brian Johnson, who will be out front. And even Phil Rudd [drums] might be back in the group either playing percussion or drums with Angus [Young, guitar] so that they've got three of — well, not the originals, but three of the old-timers, if you like, back there.
"They've had a few changes over the journey, but Angus out front, Brian Johnson lead singing, and maybe Phil Rudd, after his issues that he's had in recent times."
BEHEMOTH mainman Adam "Nergal" Darski recently confirmed to Loudwire that Johnson is back and that new album is also on the way.
"I know there's a new AC/DC album in the making with Malcolm Young," he said. "It's coming. It's going to be an outtake from Rock or Bust. What do I expect? I expect nothing more and nothing less, just give me f*cking rhythm and Angus and Malcom's guitar. Don't give me anything extra. [Brian Johnson] is back in the band."
TWISTED SISTER frontman Dee Snider has also confirmed the news on his Twitter, adding that Phil Rudd is back as well.
Responding to a fan asking if one of the classic AC/DC members was sick, Snider replied: "He died. RIP Malcolm Young. But all four surviving members have reunited WITH tracks recorded by Malcolm while he was still alive. Malcolm's nephew Stevie Young is replacing him (he's done this a couple of times before). It's as close as you can get to the original band. @acdc"