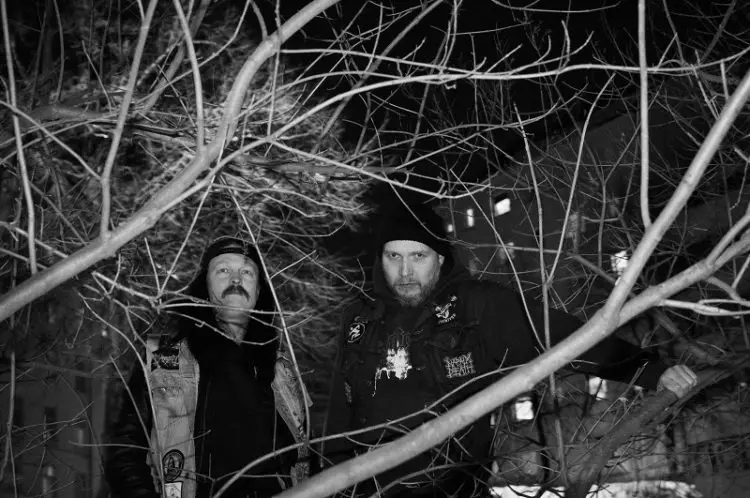 Finnish death metal/grindcore unit GOATBURNER have released a new video for the track "Vortex of Chaos," which is taken off from the band's debut album Extreme Conditions, out now via Chaotic Doom Records in digital format.
The video tells the story of a black cat named Miksu who sees a poster announcing the release show of GOATBURNER's Extreme Conditions and starts moving towards the venue, like the evil thing in the iconic Evil Dead movie. As he arrives, the cat starts stage diving, moshing and pitting, leaving the show a bit more possessed. The cat wasn't actually present at the show as the band used only first person shots and no animals were harmed in the process.
Band comments: "'Vortex of Chaos' video is a tribute to horror classic Evil Dead, where a being finds out about GOATBURNER release show and decides to head over. 
"The main star of the movie is not a human being and we also want to say once again, in addition to other disclaimers, that we treated the star with all possible respect and patience, to ensure that we have a change to make for a sequel with him for the next album."
Extreme Conditions goes through the weather of today with such unpredictability that one could not forecast the next riff, tempo, drum beat or lyrical pattern. The album focuses on the negative and disturbing sides of the chaotic forces of nature we have to live in today. It grabs the listener with such power from the introductory "Dead Alert" to closing track "Wave of Doom," that one does not even realize how quickly the 33 minutes of mayhem passes while listening to it.