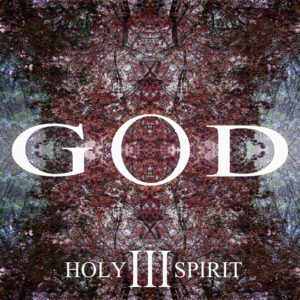 I don't believe in coincidences. Last album I have just reviewed was instrumental. God III "Holy Spirit" is much more of an instrumental album. The music herein "Holy Spirit" is to ascend. Hum, funny to say that. Well, anyway.
I may be flat wrong, of course sometimes I am, but the main influence one finds in God III is of the masters Joe Satriani and Steve Vai. The sonance of "Holy Spirit" is fully devoted to those masters. It is meaningful to pay attention to songs titles. The ones in "Holy Spirit" make us feel that the guys are looking for the meaning of life itself. The kind of music that makes you look for something deeper. Well, we all do. Music has this power of making people go beyond. An album which each note has a meaning that was throughfully and carefully chosen.
God III "Holy Spirit" is a big hail to Metal diversity. Not only musical, but also spiritual. Though most Metal aesthetic is about evil, darkness, and everything around, Metal is the only genre that can cope both. Metal is the contrast, a genre in which bands can openly discuss religious and spirituality as God III are discussing in "Holy Spirit." THeir message is clear without any lyrics. Words are needless in "Holy Spirit" where the feeling talks for itself.
There are thirteen tracks in "Holy Spirit" and my guess is that this number was reached by no coincidence. Contrasts are also welcome in "Holy Spirit" due to its complexness. Only title track is two-worded, the rest is single-worded. Another think to think about. Single words like "Faith" and "Love" are so simple and so full of meanings. Needless to say it. Can't argue with that.
God III "Holy Spirit" is an album to listen that day you are under deeper thoughts. When you looking for that something else only music can provide. The kind of music that fills in the blank of our existence.
God III "Holy Spirit" was released on August 7th.
Track Listing:
Resurrection
Called
Glorified
Faith
Love
Sacrifice
Repentance
Atonement
Ascension
Holy Spirit
Santification
Gospel
Watch "Holy Spirit" teaser here:
https://youtu.be/A2rb3tObmKc