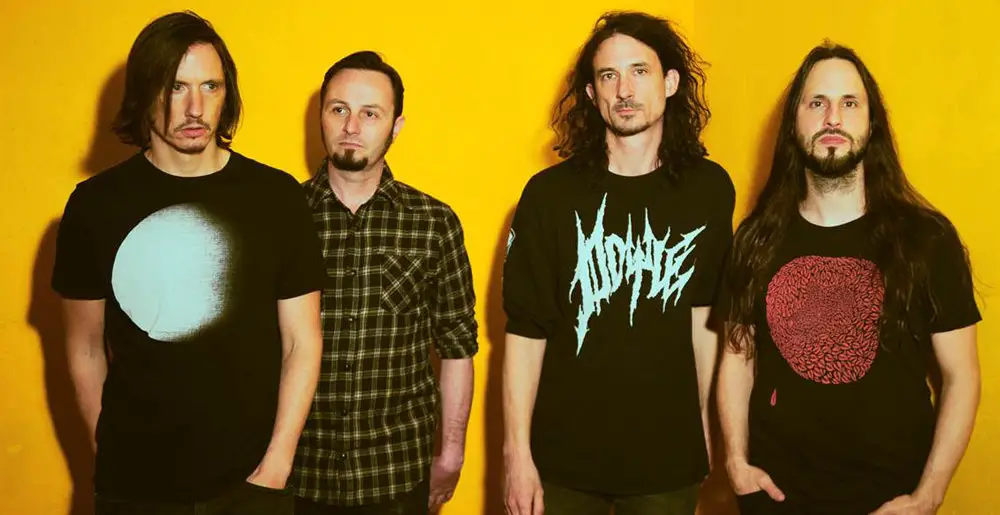 GOJIRA will release their long-awaited new album, Fortitude, on April 30 via Roadrunner Records.
During a new interview with Kerrang Magazine, GOJIRA singer/guitarist Joe Duplantier discussed the title of the band's upcoming album.
"A few years ago, I began to become pessimistic about the future of humanity," Joe said. "Even though there is an awakening and many people are trying to better themselves, I feel like we're going backwards. When you see the American president on TV saying, ​'I don't know if global warming is real!' or I hear from my friend who teaches in high school that some of his students aren't quite sure whether Hitler was a character in a movie or someone who really existed, it can feel incredibly discouraging. I'm a little bit drained, a little bit worn out.
"So when the pandemic happened, I was like, ​'Fine. Let it burn. Maybe it's just the end for us — the parasite that humanity is.' Fortitude is what we need to display. It's what we need to embrace. It's what we need to be in a world where everything is uncertain – even the near future.
"Since the beginning of our band, we have promoted compassion versus competition and love versus hate," he continued. "The point of Fortitude is to inspire people to be the best version of themselves and to be strong no matter what.
"We have this incredible power that we totally ignore, and though it sucks to wake up in the morning and be caught up in the grind of life, there are all these moments where we can make a difference by our attitude; by our [perception]; by how we envision our own future and the future of humanity.
"It's easy to despair and to lose faith," Joe added. "But at some point, you've got to figure out where you stand. You've got to ask what your attitude will be if this is the end of the world as we know it."
You can listen to album's first single, "Born For One Thing," below.
Recorded and produced by Joseph Duplantier at Silver Cord Studio — GOJIRA's Ridgewood, Queens, headquarters — and mixed by Andy Wallace (NIRVANA, RAGE AGAINST THE MACHINE), Fortitude is a collection of songs urging humanity to imagine a new world — and then make it happen. The band initially laid the foundation for Fortitude last year with the surprise release of the 2020 single "Another World." NPR hailed the track as "an apocalyptic banger," while Stereogum declared, "GOJIRA are one of this century's most important underground metal institutions." Voted by fans as the #1 release on Revolver's "5 Most Anticipated Albums of 2021," "Fortitude" continues GOJIRA's career-long tradition of harnessing their music as a vehicle for environmental activism with songs like "Amazonia" and "The Chant" not only surveying critical cases, but also catalyzing listeners to take action.
Fortitude track listing:
01. Born For One Thing
02. Amazonia
03. Another World
04. Hold On
05. New Found
06. Fortitude
07. The Chant
08. Sphinx
09. Into The Storm
10. The Trails
11. Grind