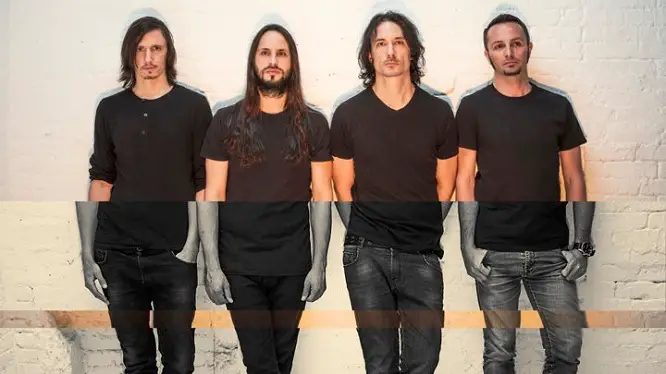 During Gojira's May 18 performance at the Sonic Temple Fest in Columbus, OH, guitarist Christian Andreu got burned by pyro as strong winds blew the fire straight into his face.
The incident took place during the performance of "Stranded." According to Loudwire, Christian seemed to have given the band's tech signals to cut the fire before the guys started playing.
The report adds that the guitarist walked offstage after the incident, prompting frontman Joe Duplantier to ask: "Did he get burned?"
Andreu was back onstage within minutes and was met with ovations from the crowd. He managed to finish the entire set, taking time between songs to cool his face down with water.
Footage from the show was quick to surface, you can check it out in the embedded player below.
Gojira, he took a fire blast to the face in this video. Came back and finished the set. Very Metal!!!!! #SonicTempleFest pic.twitter.com/tnn5SaJ3wL

— Tim Human, AKA CHRBOMB (@SonsOfLibertyLv) May 19, 2019
Thanks to Ultimate Guitar for the report.