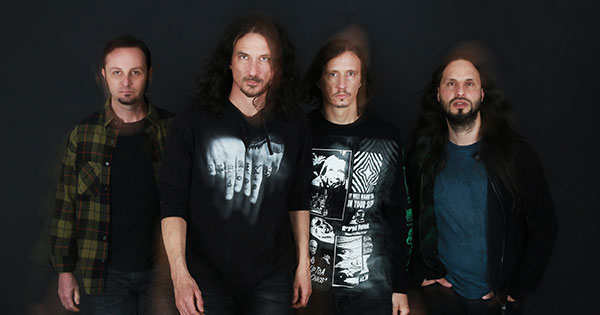 2x Grammy nominated band GOJIRA has presented new single "The Chant". the final single to arrive ahead of the release of the band's widely anticipated new album, Fortitude, which will be released April 30 via Roadrunner Records. Make sure to give the new single a listen below.
The center piece of an album-long call to action, "The Chant" is a slow-burning track featuring some of GOJIRA's most melodic material to date. Where past anthems were driven by nuanced dynamics and technical guitar arrangements, "The Chant" is a self-described "healing ritual" emanating primordial warmth, culminating in a harmony-stacked chorus that bridges the gap between ancient hymnals and contemporary rock.
Vocalist / guitarist Joe Duplantier commented on "The Chant" stating: "Let this chant ring in your bones and lift you up."
Recorded and produced by Joseph Duplantier at Silver Cord Studio — GOJIRA's Ridgewood, Queens, headquarters — and mixed by Andy Wallace (NIRVANA, RAGE AGAINST THE MACHINE), "Fortitude" is a collection of songs urging humanity to imagine a new world — and then make it happen. The band initially laid the foundation for Fortitude last year with the surprise release of the 2020 single "Another World." NPR hailed the track as "an apocalyptic banger," while Stereogum declared, "GOJIRA are one of this century's most important underground metal institutions." Voted by fans as the #1 release on Revolver's "5 Most Anticipated Albums of 2021," "Fortitude" continues GOJIRA's career-long tradition of harnessing their music as a vehicle for environmental activism with songs like "Amazonia" and "The Chant" not only surveying critical cases, but also catalyzing listeners to take action.
Fortitude track listing:
01. Born For One Thing
02. Amazonia
03. Another World
04. Hold On
05. New Found
06. Fortitude
07. The Chant
08. Sphinx
09. Into The Storm
10. The Trails
11. Grind