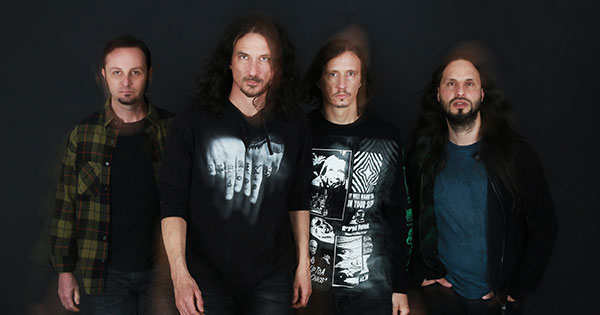 GOJIRA has presented new song "Into The Storm." It stands out as the fourth song shared from their widely anticipated new album, Fortitude, which will be released April 30 via Roadrunner Records.
Frontman Joseph Duplantier comments on "Into The Storm": "This song is infused with the concept of civil disobedience. Acting accordingly with our deepest wisdom and standing for what is precious and good in this world. The only possible revolution is the one that blossoms from within us. Change will come from individuals. Laws are meant to be bent and shaped to our vital needs. LAWS WILL FOLLOW!"
Recorded and produced by Joseph Duplantier at Silver Cord Studio — GOJIRA's Ridgewood, Queens, headquarters — and mixed by Andy Wallace (NIRVANA, RAGE AGAINST THE MACHINE), "Fortitude" is a collection of songs urging humanity to imagine a new world — and then make it happen. The band initially laid the foundation for Fortitude last year with the surprise release of the 2020 single "Another World." NPR hailed the track as "an apocalyptic banger," while Stereogum declared, "GOJIRA are one of this century's most important underground metal institutions." Voted by fans as the #1 release on Revolver's "5 Most Anticipated Albums of 2021," "Fortitude" continues GOJIRA's career-long tradition of harnessing their music as a vehicle for environmental activism with songs like "Amazonia" and "The Chant" not only surveying critical cases, but also catalyzing listeners to take action.
Fortitude track listing:
01. Born For One Thing
02. Amazonia
03. Another World
04. Hold On
05. New Found
06. Fortitude
07. The Chant
08. Sphinx
09. Into The Storm
10. The Trails
11. Grind
The artwork for Fortitude was created by Joseph Duplantier and can be seen below.