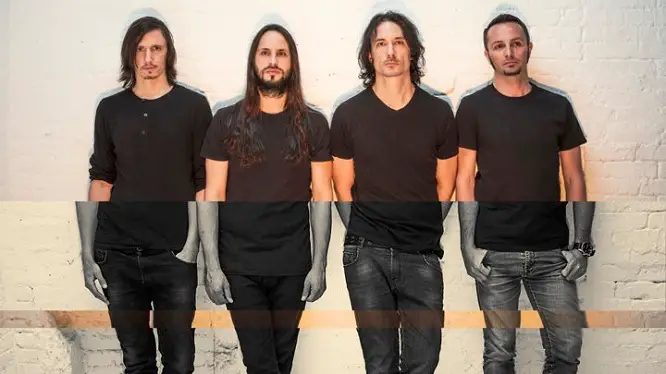 GOJIRA is definitely teasing new album and it seems that the fans have figured out song titles and maybe even a release date.
If you go here, you will see 11 symbols and by clicking on each one, the presumably song titles will appear. Another clue is that one of the tracks is titled "Another World," which is a song GOJIRA already released in 2020.
And since the link is on /430 address on gojira-music.com, fans are speculating that the release date for new album is April 30.
Gojira potential song titles:
1. Born for One Thing
2. Amazonia
3. Another World
4. Hold On!
5. New Found
6. Fortitude
7. The Chant
8. Sphinx
9. Into the Storm
10. The Trails
11. Grind
GOJIRA's latest album, Magma, was released in June 2016 via Roadrunner Records. The album sold almost 17,000 copies in its first week of release in the United States, charting at number 24 on the Billboard 200, making Magma the band's highest sales and chart debut to date. The album has been noted as a stylistic departure from the band's previous albums, featuring a more accessible atmospheric sound and more prominent use of clean vocals.