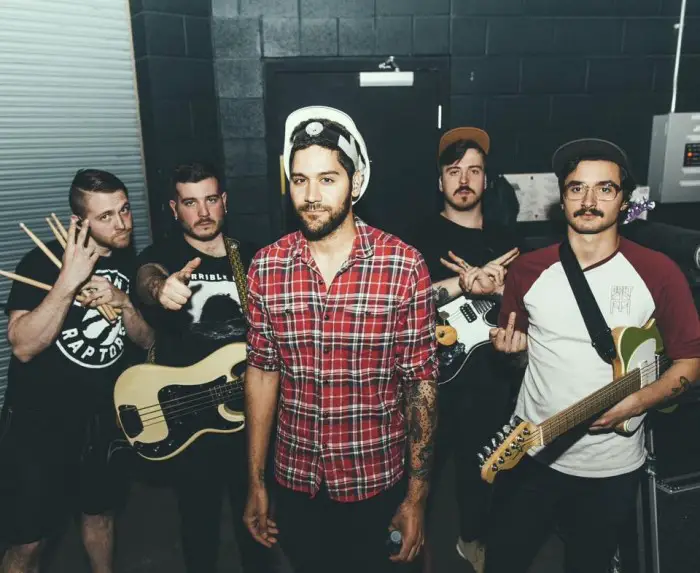 On April 22nd, GOOD TIGER will be releasing their debut album, 'A HEAD FULL OF MOONLIGHT', worldwide on CD and LP via Blacklight Media (the new label formed by Chris Santos – executive chef and managing partner of the New York City restaurants VANDAL, The Stanton Social and Beauty & Essex – together with Brian Slagel of Metal Blade Records). For a preview of the record, guitarists Derya "Dez" Nagle and Joaquin "Jo" Ardiles have now launched a play-through for the album track "Snake Oil". You can watch it below.
Featuring former members of TESSERACT, THE SAFETY FIRE, and ARCHITECTS UK, GOOD TIGER previously released "A HEAD FULL OF MOONLIGHT" digitally (after crowd-funding a staggering $45,980!), with the first single, "Where Are The Birds", being heard on BBC Radio 1; the music video (directed by Kim Taylor, produced by Compulsory) was seen on Kerrang TV, Scuzz TV, MTV Rocks and more throughout Europe.
GOOD TIGER is currently on the road with BETWEEN THE BURIED AND ME and AUGUST BURNS RED for an extensive North American trek; see below for all dates!
GOOD TIGER TOUR DATES
W/ BETWEEN THE BURIED AND ME, AUGUST BURNS RED
Apr. 1 – Winnipeg, MB @ Garrick
Apr. 2 – Minneapolis, MN @ Skyway Theatre
Apr. 3 – Des Moines, IA @ Wooly's
Apr. 5 – Austin, TX @ Emo's
Apr. 6 – Oklahoma City, OK @ Diamond Ballroom
Apr. 7 – Peoria, IL @ Limelight Eventplex
Apr. 8 – Milwaukee, WI @ The Rave
Apr. 9 – Pittsburgh, PA @ Stage AE
Apr. 10 – Guelph, ON @ Guelph Concert Theatre
Apr. 12 – Quebec City, QC @ Imperial
Apr. 13 – Portland, ME @ State Theatre
Apr. 14 – Providence, RI @ Lupos Heartbreak Hotel
Apr. 15 – Philadelphia, PA @ Fillmore
Apr. 16 – Albany, NY @ Upstate Concert Hall
Apr. 17 – New York, NY @ Webster Hall