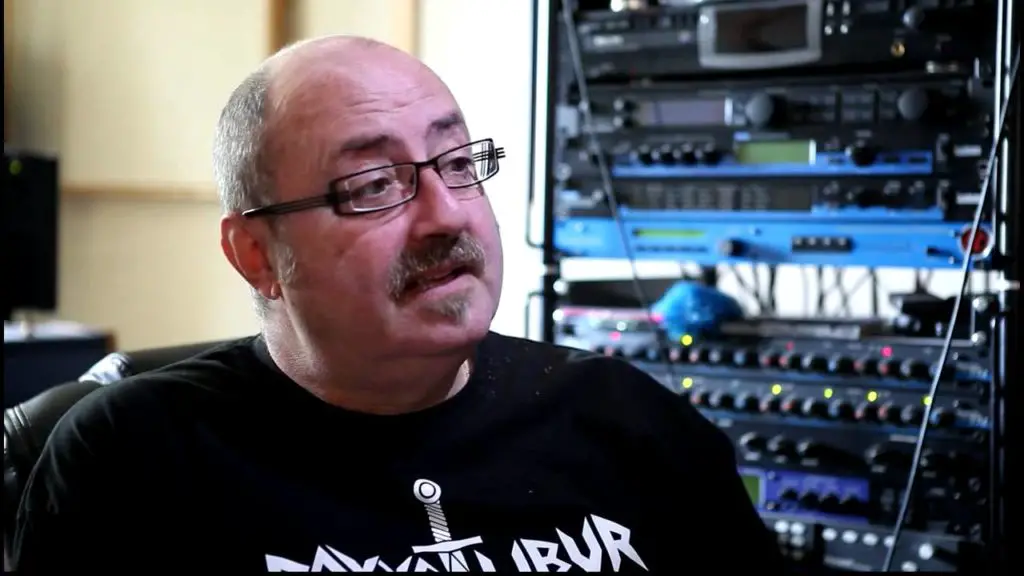 Grammy-nominated record producer Chris Tsangarides has passed away aged 61. Chris' daughter Anastasia announced the tragic news on Facebook today:
"It is with complete and utter sadness that I need to tell you all that our beloved father and my mums best friend Chris Tsangarides passed away peacefully last night after another brave battle with pneumonia as well as heart failure. We really are appreciating your messages of love and kindness but we are struggling to reply to them. With all our love and thanks from us all. Jane, Theo, Louis, Paris, Samantha and Casey. We're gonna miss you everyday of our lives."
He was best known for his work with many heavy metal bands, including Judas Priest, Anvil, Gary Moore, Thin Lizzy, Helloween, Angra, Anthem, Yngwie Malmsteen and Tygers of Pan Tang. Tsangarides has worked with many pop and alternative artists as well, including Depeche Mode, Tom Jones, Concrete Blonde, and The Tragically Hip.