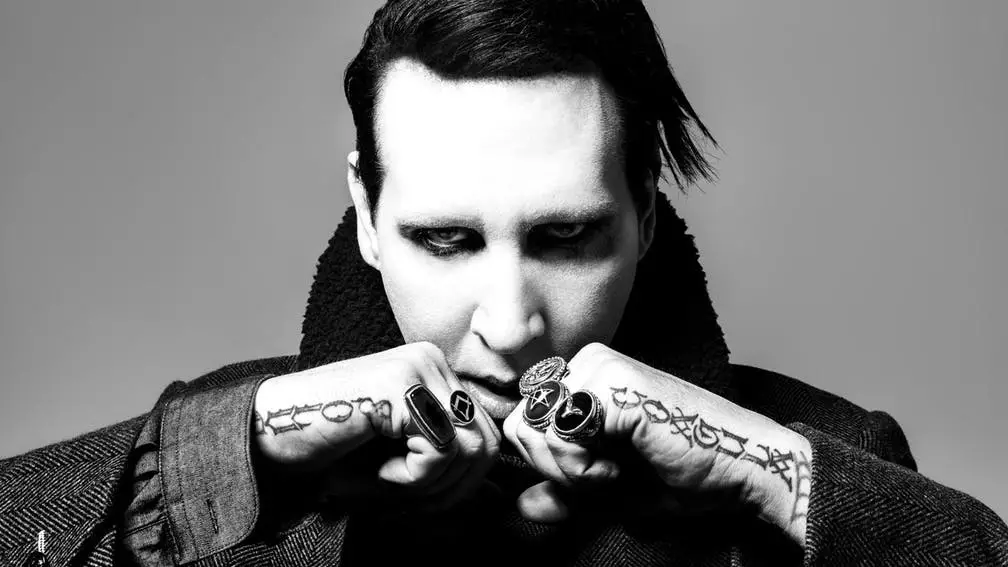 The Recording Academy CEO has defended the organization's Grammy nomination of Marilyn Manson, who has previously been accused of sexual abuse or misconduct by multiple women.
Manson is up for "Album Of The Year" at the 2022 Grammy Awards for his appearance on Kanye West's latest album, Donda.
In a recent interview with The Wrap, Harvey Mason Jr. said The Recording Academy "won't restrict the people who can submit their material for consideration. We won't look back at people's history, we won't look at their criminal record, we won't look at anything other than the legality within our rules of, is this recording for this work eligible based on date and other criteria. If it is, they can submit for consideration."
"What we will control is our stages, our shows, our events, our red carpets," he continued. "We'll take a look at anyone who is asking to be a part of that, asking to be in attendance, and we'll make our decisions at that point. But we're not going to be in the business of restricting people from submitting their work for our voters to decide on."
In February this year, Evan Rachel Wood has accused Manson of abuse. In both 2019 and 2018, actress Wood provided testimony before members of state and federal government in which she spoke of an abusive relationship with an unspecified man.
The man she mentioned was largely believed to be Manson, since Wood and Manson were in a relationship from 2006 through 2010 (notably, Manson is nearly 20 years older). As recently as November, a representative of Manson's has categorically denied any such allegation.
Evan Rachel Wood then released a statement on Instagram where she accuses Manson, by name, for abuse.
Post reads as follows: "The name of my abuse is Brian Warner, also known to the world as Marilyn Manson. He started grooming me when I was a teenager and horrifically abused me for years. I was brainwashed and manipulated into submission.
"I am done living in fear of retaliation, slander, or blackmail. I am here to expose this dangerous man and call out the many industries that have enabled him, before he ruins any more lives. I stand with many victims who will no longer be silent."
Since then, number of other women have come forward with similar accusations. Several of them are also suing Manson.