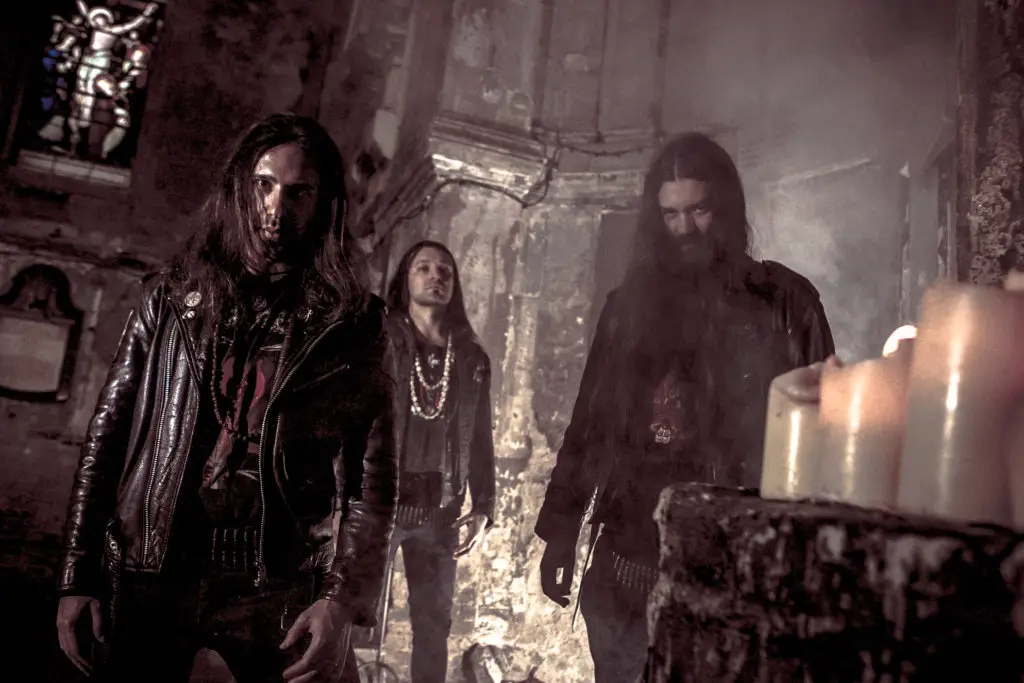 Occult death metal band GRAVE MIASMA have unveiled the cover art for their upcoming new album Abyss Of Wrathful Deities. The artwork was done by Ars Moriendee (DRAHG).
Recently GRAVE MIASMA released a music video for one of their tracks "Rogyapa". You can check it out here.
Abyss of Wrathful Deities will be out on CD, vinyl, cassette and digital formats through Dark Descent Records (US) and Sepulchral Voice (Europe) on May 14th.
Pre-order Abyss of Wrathful Deities at:
Dark Descent Records (US)
Sepulchral Voice Records (Europe)
Abyss Of Wrathful Deities is GRAVE MIASMA's latest opus after five years of quiescence. Bone-breaking, aggressive and demonic Death Metal pairs with the accomplished and progressive production of Jaime Gomez Arellano (Orgone Studios), forming a sepulchral miasma which elevates the band's songwriting to a previously unrivaled level. 
Developing on the powerful and dark sound pursued on Endless Pilgrimage, the London trio presents nine distinctively enigmatic tracks on death and resurrection, the demons of far-away lands and Tibetan burial rituals. GRAVE MIASMA are both the circling vulture and the epiphany, equally well-versed in the raw and primitive as they are in technical lead guitar orgies. Music not as a means of style, but as an accurately-wielded sharp scythe. 
Abyss of Wrathful Deities Track Listing:
1. Guardians of Death (05:52)
2. Rogyapa (06:46)
3. Ancestral Waters (06:42)
4. Erudite Decomposition (06:27)
5. Under the Megalith (06:22)
6. Demons of the Sand (06:02)
7. Interlude (01:08)
8. Exhumation Rites (07:17)
9. Kingdoms Beyond Kailash (06:15)