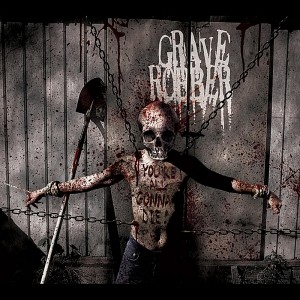 "You're All Gonna Die" combines shock rock and horror punk music into one cohesive album that has great sound to it as Grave Robbers' fifth studio album.
While Grave Robber is not a household name for metal fans of all kinds, their releases have been well received (including this one), but have not been noticed by too many people.
So this band can sneak up on you at one point with something amazing if you let them. You can buy the album here.
Track Listing:
Flatliners
You're All Gonna Die
Paranormal Activity
Invisible Man
Something Wicked This Way Comes
Nightbreed
Haunted House
Incredible Shrinking Woman
Last Man On Earth
Fill This Place With Blood
Curse of the Werewolf