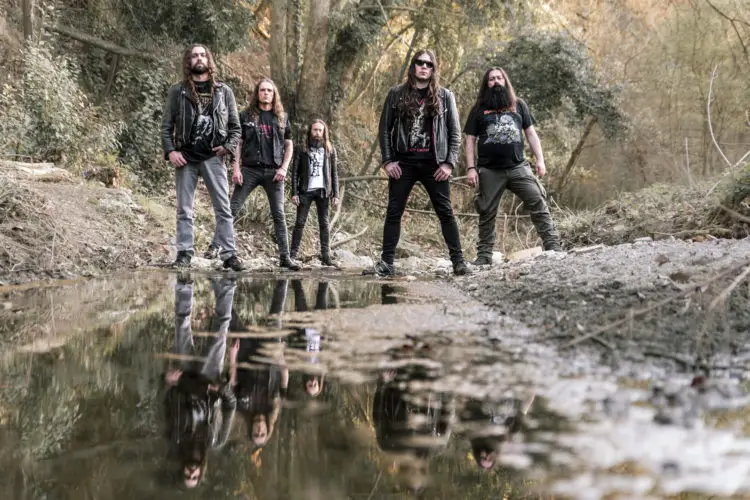 War Anthem Records proudly presents the new album of Spanish Death Metallers GRAVEYARD!
Following the release of their monumental third full-length "… For Thine Is The Darkness" in 2016, GRAVEYARD continued recording material and released a mini album called "Back to the Mausoleum" in 2018. With an evolved sound that resulted from these sessions, GRAVEYARD then refocused their attention on the writing, rehearsing and recording of new original material, which has now culminated in their fourth full-length offering, "Hold Back The Dawn" –  an album which confirms that the best musical product results from patient and diligent attention to detail. As with their prior releases, the 8 new tracks are relentless, scorching examples of metal fire and blood influenced not singularly from one, but instead from several sub-categories of death/doom and even heavy metal.
"Hold back the Dawn" was recorded and mixed at Moontower Studios by guitarist Javi Félez, mastered by Dan Lowndes at Resonance Sound Studio and features a stunning cover art by Matt Carr once again. It's the third chapter of a tetralogy, based on H.P. Lovecraft's cosmology, that started back in 2013 with "The Sea Grave" and will be closed with the next album. Devoted to the Ancient Metal of Death!
Read our review here.