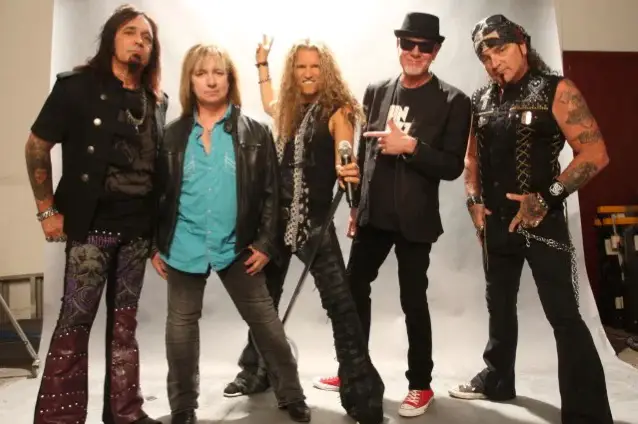 GREAT WHITE played an outdoor show on July 9th in Dickinson, North Dakota as part of "First On First: Dickinson Summer Nights." While numerous events have been imposing restrictions, such as wearing masks and social distancing, "First On First" has none of them.
On Sunday (July 26), Malloy took to Facebook to share a photo of three women apparently standing in a crowd of people while wearing face masks, and he included the following message: "Front row Great White show @first_on_first in my home town of Dickinson ND. Fake news said no masks no social distancing. I keep saying otherwise and this pic proves my point. I never apologized. And never will. It was an awesome gig at my good buddies festival for my hometown crowd."
Three days after the concert, GREAT WHITE issued a statement to Blabbermouth.net via the band's publicist: "GREAT WHITE would like to address our Thursday, July 9, at First On First Dickinson Summer Nights concert in North Dakota.
"We understand that there are some people who are upset that we performed this show, during this trying time. We assure you that we worked with the Promoter. North Dakota's government recommends masks be worn, however, we are not in a position to enforce the laws.
"We have had the luxury of hindsight and we would like to apologize to those who disagree with our decision to fulfill our contractual agreement," statement continues. "The Promoter and staff were nothing but professional and assured us of the safety precautions.
"Our intent was simply to perform our gig, outside, in a welcoming, small town.
"We value the health and safety of each and every one of our fans, as well as our American and global community.