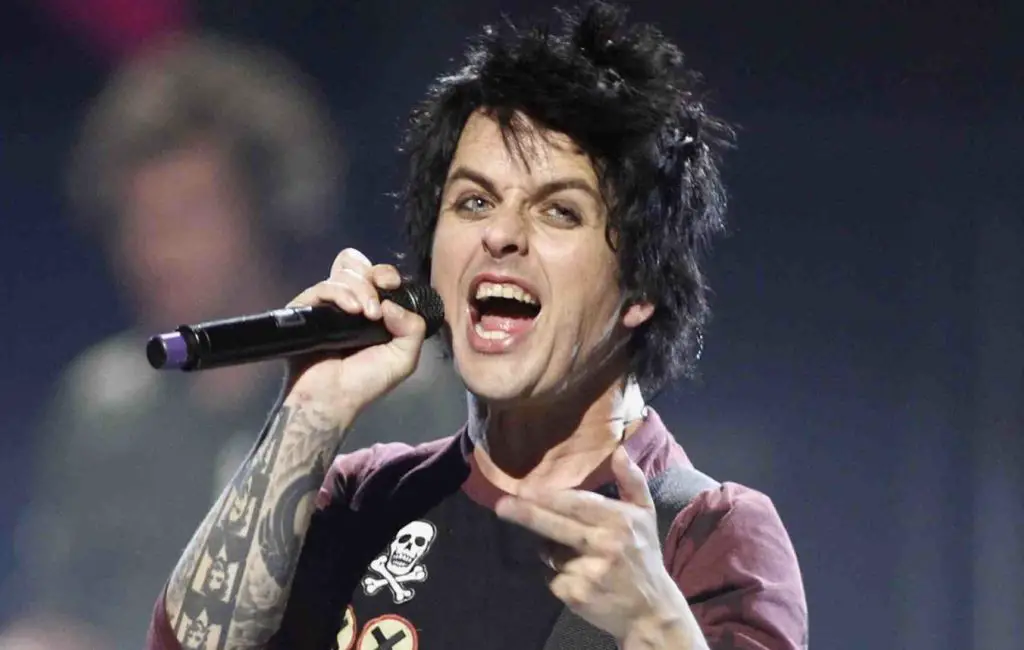 During a recent appearance on KROQ, GREEN DAY frontman Billie Joe Armstrong talked about the band's new song "Father of All…," as well as the current state of rock music.
Speaking about the new song, he says: "Well, it was sort of the first song that kind of kicked off the new era for us when we were doing demos.
"I don't know, I had the rhythm and the beat to it, me and Tre [Cool, drums] were messing around in the studio, and I was, like, 'How do I sing like this? What do I do? I want to do something different,' and he was, like, 'Oh, try sing like Prince.' He's dead, so why not me? [Laughs]"
When asked what is the current state of rock music in 2019, musician responded: "I think that it's lost its attitude in a lot of ways. I think that a lot of – me included – we're guilty of rock music trying to write the feel-good song of the year, in a lot of ways.
"And it's, like, nobody wants to feel good, I think rock music is supposed to make you feel bad, like, a bad motherf*cker, as they say. And that's kind of what we're going for on the next thing, just, like, let's give a big kick in the ass to rock and roll."