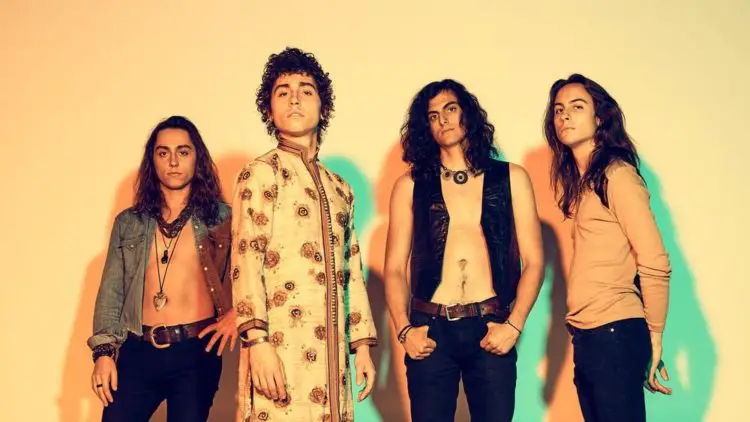 GRETA VAN FLEET has released a new video single titled "My Way, Soon." It marks their first studio recording in more than a year.
Singer Josh Kiszka commented: "This song was inspired by what three years of touring did by opening so many doorways. This is my truth, how I feel about all of our travels, but I know it echoes the experiences and changes of perspectives for Jake, Sam and Danny as well."
GRETA VAN FLEET's debut and only full-length, Anthem of the Peaceful Army, was released on October 19, 2018, and follows the band's two EP releases, Black Smoke Rising and From the Fires.
The first single, "When the Curtain Falls," was released in July 2018. The album was the top selling album in its debut week in the US, selling 80,000 copies. Factoring in album equivalent units, it debuted at number three on the Billboard 200. A second single, "You're the One" was released around the time of the album's release.