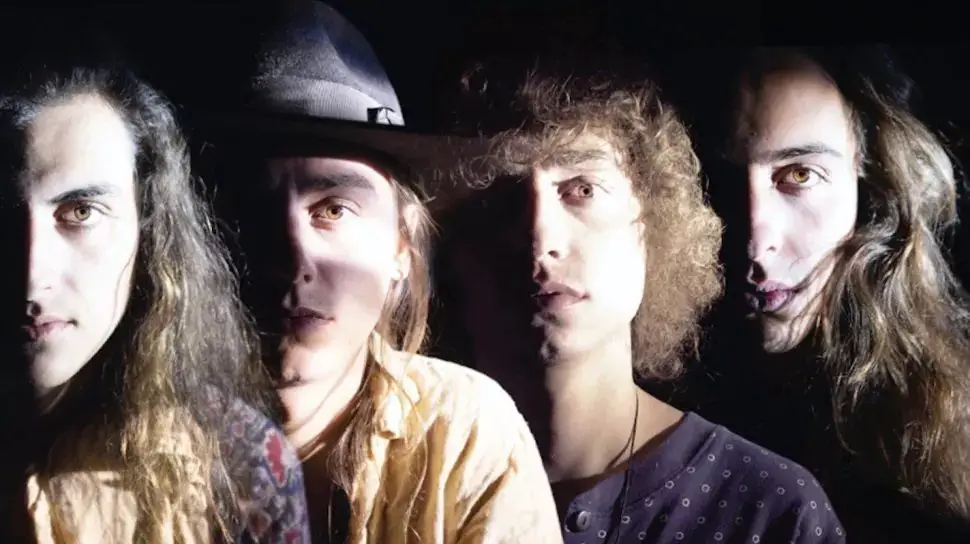 GRETA VAN FLEET have announced new album, "The Battle At Garden's Gate", which will be released on April 16, 2021. The band unleashed their latest track "Broken Bells". Make sure to give it a listen below!
The Battle At Garden's Gate was recorded at Southern California's Henson Recording Studios and No Expectations Studio with producer Greg Kurstin, who also worked on the last two FOO FIGHTERS albums.
Singer Josh Kiszka told Rolling Stone about the album title: "There are definitely Biblical references. Not just in the title, but throughout the entire album…This is a world with the ancient civilizations in it, just like our own parallel universe, really. It's an analogy. Each song is a theme. A magnification of different cultures and civilizations inside of this world searching for some kind of salvation or enlightenment."
"The Battle At Garden's Gate" Tracklist:
1. Heat Above
2. My Way, Soon
3. Broken Bells
4. Built by Nations
5. Age of Machine
6. Tears of Rain
7. Stardust Chords
8. Light My Love
9. Caravel
10. The Barbarians
11. Trip the Light Fantastic
12. The Weight of Dreams
GRETA VAN FLEET's debut album, "Anthem of the Peaceful Army", was released on October 19, 2018, and follows the band's two EP releases, "Black Smoke Rising" and "From the Fires". The first single, "When the Curtain Falls", was released in July 2018. The album was the top selling album in its debut week in the US, selling 80,000 copies. Factoring in album equivalent units, it debuted at number three on the Billboard 200. A second single, "You're the One" was released around the time of the album's release.