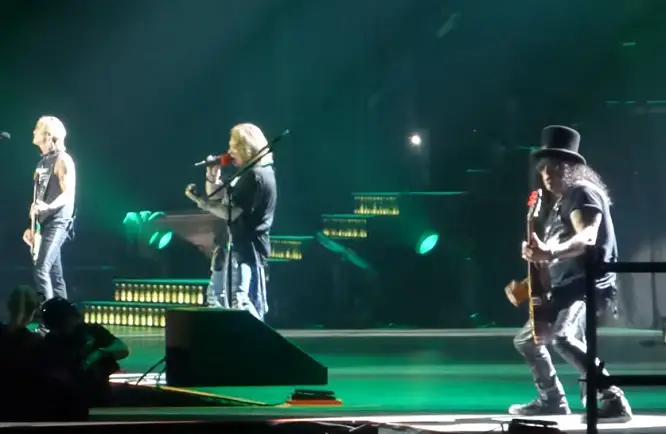 During their last night's (June 7) concert at Benito Villamarín Stadium in Seville, Spain, GUNS N' ROSES played a cover version of the AC/DC classic "Back In Black." Fan-filmed video footage can be seen below.
GN'R's version of "Back In Black" came three days after band played a cover of AC/DC's "Walk All Over You" in Oeiras, Lisbon, Portugal.
Six years ago, Rose did a string of European and North American concerts with AC/DC as a "guest vocalist," after AC/DC singer of 35 years, Brian Johnson, had to leave the band's North American tour after doctors told him he might lose his hearing, while 40-year bassist Cliff Williams announced his retirement at the rescheduled trek's conclusion.
Dates and tickets for upcoming GUNS N' ROSES' shows can be found at this location.