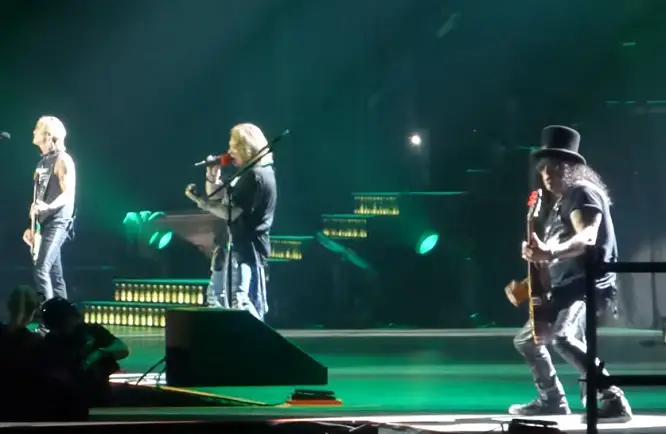 GUNS N' ROSES were detained at the Canadian border for having a gun on board, frontman Axl Rose revealed to a sold-out crowd of 50,000 at Toronto's Rogers Centre Saturday night (July 16).
The singer appropriately waited until the evening's 18th song, "Out Ta Get Me," before telling the amusing story. But it turns out that no one was out to get him or anyone else in the band.
Axl said (see video below), "You did what? What? 'Oh, yeah, we found a gun.' So we weren't exactly arrested, we were detained.
"[The customs officers] were very nice. They were very nice. They were very understanding. You know, it happens — you can forget you had a fuckin' gun. Wasn't my gun."