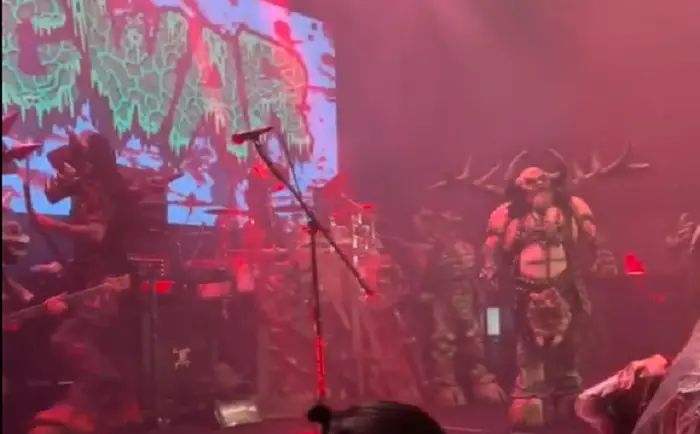 GWAR have shared a video showing how they helped a fan retrieve his prosthetic leg during their recent show in Los Angeles.
Bassist Beefcake The Mighty addressed the crowd, saying: "If anybody's got a fake leg out there, or got an extra fake leg, send it this way because this guy need his f*cking leg."
The leg eventually made its way back to its owner as the crowd cheered while he put it back on.
You can watch the video below.
GWAR recently premiered their feature-length documentary film, This Is GWAR, at Fantastic Fest in Texas. The film was described as a behind-the-scenes glimpse at "the humans who've fought to keep [GWAR] alive for over 30 years".