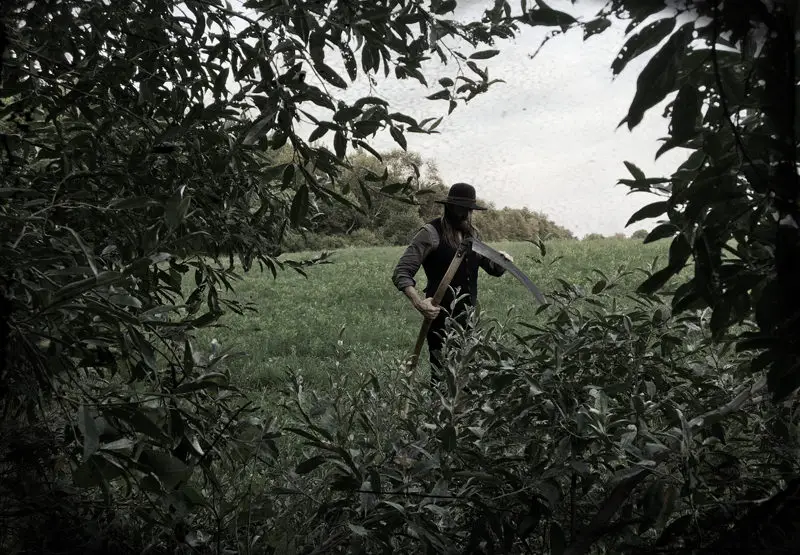 American folk artist Will Ott and his music project HAGATHORN unveils "Skog Brudmarsch" – the second single of their upcoming album Björndansen (Dance of the Bear) which will be released June 3rd this year. You can listen to the new single below.
Björndansen predominantly features old Nordic folk songs, with one prime example being "Skog Brudmarsch": an 18th-century melody originally employed as a kind of wedding march. The most likely composer is Byss-Calle, a Swedish musician – born in the parish of Älvkarleby, Uppsala County, on April 26, 1783 – specialised in nyckelharpa and fiddle.
The interlude of the HAGATHORN arrangement features both improvisation and recently composed material to accompany the original melody and enhance the mysterious feeling of this old song.
Will Ott commented:
The main melody is in the key of C minor as it was originally composed for a nyckelharpa – of which lowest string is a C, just like that of a viola. In this situation, the low C string is perfectly used as a drone to accompany the melody on the G string a fifth up. The music notation for this melody can be found in the booklet included with the "Björndansen" disc.
Tracklist:
1. Metsän Kuningas (Trad. Finland Arr. Hagathorn)
2. Björndansen (Trad. Sweden Arr. Hagathorn)
3. Skog Brudmarsch (Trad. Sweden Arr. Hagathorn)
4. Polska från Hälleforsnäs (Trad. Sweden Arr. Hagathorn)
5. Ängsälvor
6. Vänner och Fränder (Trad. Sweden Arr. Hagathorn)
7. Hia Hia Svärmor (Trad. Sweden Arr. Hagathorn)
8. Stures Schottis (Trad. Sweden Arr. Hagathorn)
9. Hvittenland