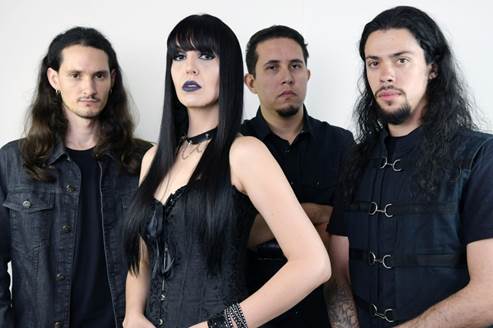 The symphonic power metal band Hamen, invites fans to participate in the crowdfunding campaign to support the release of the single and video "Chimerical Love – Piano Version." The project aims to enhance the relationship between band and fan, providing exclusive benefits for fans who support the band. The gifts are available at affordable prices even for those living on an allowance!
Support Hamen: https://www.patreon.com/hamenworld
Active since August 27th for supporters who were part of the pre-order list released in advance, the campaign had quick adhesion from fans all around the world, who made the band reach 16% of the goal in less than 48 hours! Among the benefits are: name in the music video credits, early access to the video; virtual poster of the single with exclusive art; original download of the single in mp3; access to exclusive behind-the-scenes footage of the video recording; songbook for "Chimerical Love – Piano Version" in deluxe version; download of the single's instrumental in mp3; and t-shirt with exclusive artwork of the limited-run single.
The release of the acoustic version of "Chimerical Love," in piano and voice, represents the end of a cycle, but it does not mean goodbye. It is the celebration of a milestone, an achievement that deserves to be shared with fans. This is Hamen's first professional clip and has a script that refers to the idea of ​​the song's main character, who is in search of love, although he doesn't know if it exists, living an experience of platonic love.
With an eight-year career, Hamen bring in its discography the EP "Altar" (2015) and the debut album, "Unreflected Mirror" (2018), which featured a special guest appearance by Marcelo Barbosa (Angra). Since then, the band has participated in international compilations and online festivals during the pandemic, becoming one of the representatives of Brazilian symphonic power metal. Led by Monica Possel (voice), winner of the European FemMetal award in the Best Operatic Vocals category, the group also features Cadu Puccini (guitar).
Follow Hamen
Facebook: https://www.facebook.com/hamenofficial/
Instagram: https://www.instagram.com/hamenofficial/
YouTube: https://www.youtube.com/hamenofficial
Listen to "Chimerical Love" official audio video here: