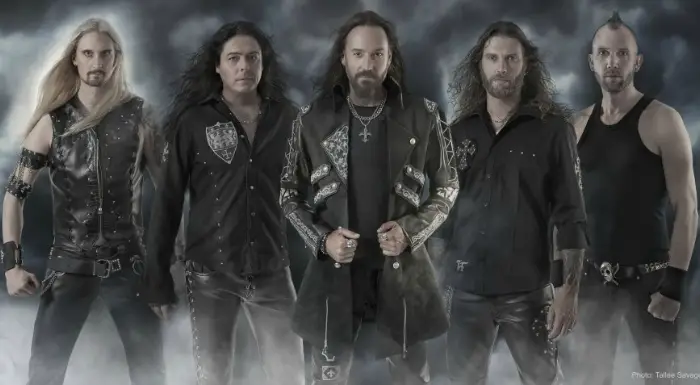 HAMMERFALL will release their tenth studio album, entitled "Built To Last" on November 4. Track listing and cover art can be seen below.
"Built To Last" track listing:
1. Bring It!
2. Hammer High
3. The Sacred Vow
4. Dethrone And Defy
5. Twilight Princess
6. Stormbreaker
7. Built To Last
8. The Star Of Home
9. New Breed
10. Second To None
Band's latest album, (r)Evolution was released on August 27, 2014 in Sweden, August 29 in mainland Europe, September 1 in the UK and September 2 in North America. It is their second album produced by James Michael and the HAMMERFALL guitarists Oscar Dronjak and Pontus Norgren. It is also the band's final album to feature drummer Anders Johansson before his departure in October 2014. On 4 September 2014 (r)Evolution went all the way to No. 1 on Sverigetopplistan (Swedish Charts).