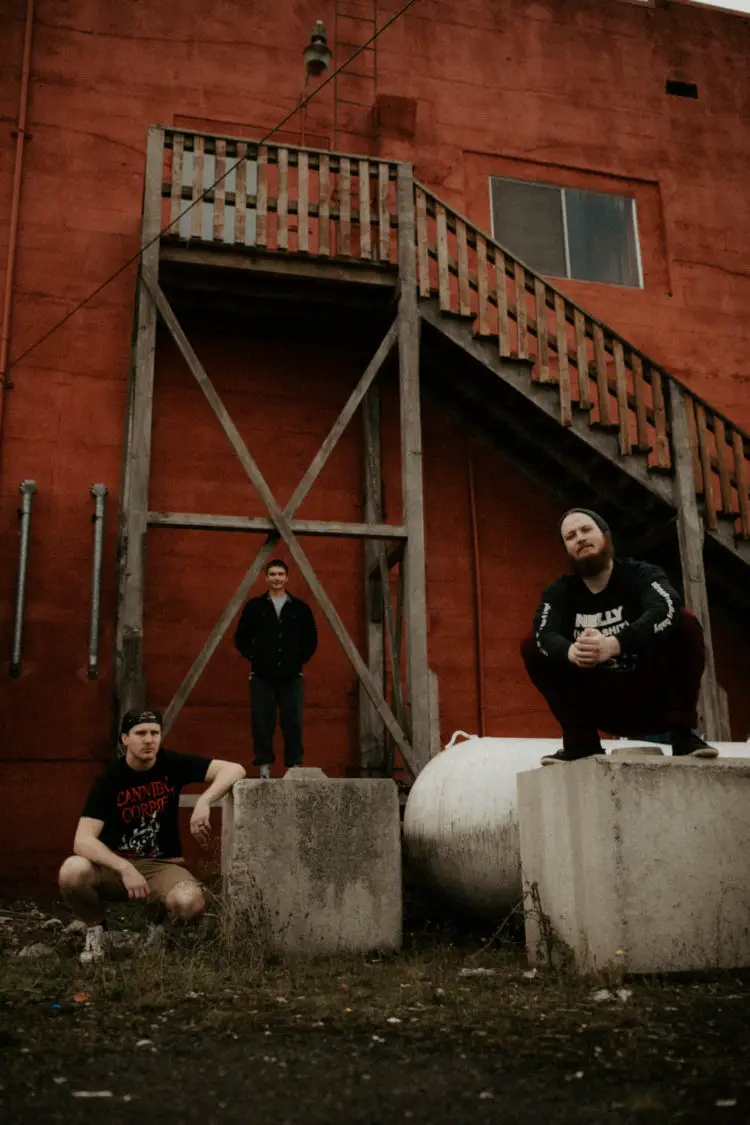 Hangman's Park started in 2017 as a group of childhood friends wanting to make original-sounding heavy music. Coming from South Bend, Washington, a town in the Pacific Northwest of the United States with a measly population of 1,600, there was not much of a local scene to contribute to direct influence of the band.  Hangman's Park released their first collection of songs as the "Greed Machine" EP later in 2017 before ever playing a show.
After several years of sharpening their teeth with gigging, as well as making several lineup changes Hangman's Park released their full-length album ELEVEN February 25th,2022. ELEVEN is a new era of Hangman's Park. Filled with themes of depression, rage, fear and spiritual despair, ELEVEN is a sophisticated and unique take on heavy music filled with dynamic energy shifts and original musical ideas. Musically it does not lend itself to any one heavy sub-genre and explores many different palletes while it grips to a frantic, desperate atmosphere.
While there is no one sound that directly contributes to the sound of Hangman's Park, many bands have contributed to different facets of the band. Death metal acts from Cannibal Corpse to The Black Dahlia Murder. Contributions from music in the mid to late 2000s alternative scene like The Devil Wears Prada and other heavier emo bands.
The biggest influence for the soundscape will be mostly found in bands from before the members' time, however, with bands like Black Sabbath, Mr. Bungle, King Crimson, Rush, YES, and countless others from that time adding to the grinding sound of Hangman's Park.
Band Line-Up:
Max Davis – guitars, vocals
Barret Houk – drums
Andrew Spoor – bass
Read our review here.