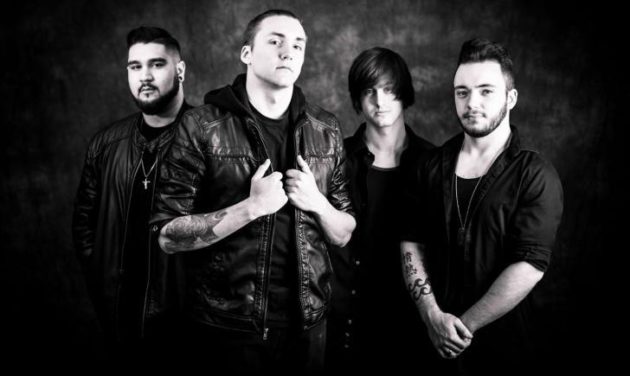 California Rock/Metal Band HEAT OF DAMAGE has released the Official Music Video for "The Gift," the debut single off of their upcoming sophomore LP, due out next year. "The Gift" was shot and directed by Ethan Parilla of Atrocious Works Productions.
David Haug stated: "'The Gift' is a new direction for Heat Of Damage. We wanted to take a heavier approach to our music after our previous release, 'Open Fire', and 'The Gift' is a perfect beginning for that."
Julian Bohland commented: "We're very proud of this one. We hope our listeners enjoy the song and the new video!"
HEAT OF DAMAGE consists of four talented young musicians who write, produce, and perform an edgy and eclectic mix of hard rock and metal music. Their self-produced EP, "Orenda", debuted in 2013.
Since then, the band has performed at numerous venues in the Northern California area. The group released their second EP, "Lifestyle", in September 2014. The title track was featured on 98 Rock's Local Licks program for three weeks running. "Lifestyle"'s "Apocalypse" was released soon after and earned a spot on 98 Rock's Local Licks Most Liked Song of 2014 Countdown Show. The song came in at #2 for the year!
The group is well known for their musicality and showmanship. Shows are high-energy, engaging, and memorable. Their musical range is impressive, with an ability to provide anything from an incredible rock show to an unforgettable metal experience, for any venue's style and crowd. HEAT OF DAMAGE never disappoints!