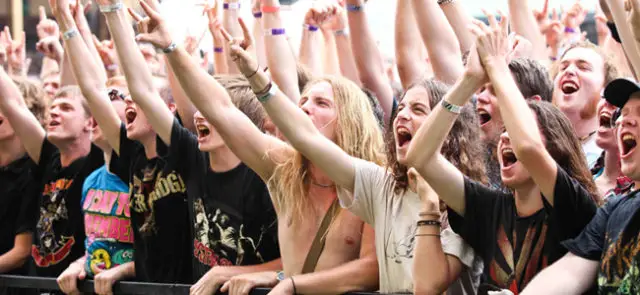 New research from online casino operator bgo-casino.com has revealed that music fans voted heavy metal as their favorite genre.
20 percent of music lovers chose heavy metal as their favourite genre, with homegrown acts like BLACK SABBATH, IRON MAIDEN and JUDAS PRIEST headlining as long-standing favorites.
Rupert Till, professor of music at Huddersfield University, stated: "New generations are often looking for something new. When they are bored of what is around in the charts, they will often stumble across old scenes that they have never heard of before, something old can seem like something really exciting."
Additionally, 31% of those polled in the north and 30 percent of those in the Midlands picked rock and heavy metal.
As for other genres, dance music was voted the second most popular genre after fetching 15% of votes.