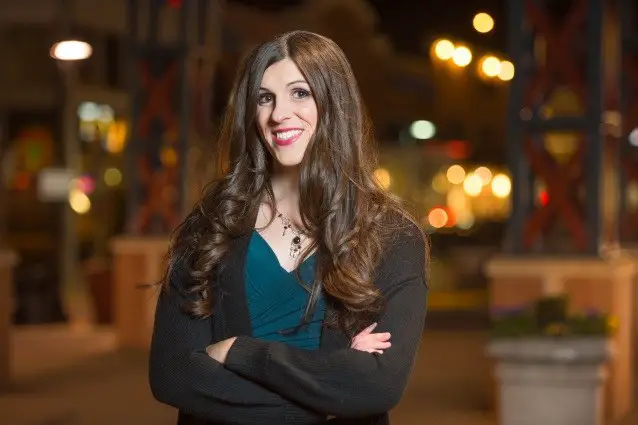 Danica Roem, who on Tuesday (November 7) became the first openly transgender person elected to a U.S. statehouse seat, is a longtime lead singer of a metal band called CAB RIDE HOME.
Democrat Roem, a former journalist for the Montgomery County Sentinel and a lifelong resident of Manassas, Virgina, defeated Republican Bob Marshall, who is known best for his socially conservative views, including his vehement opposition to LGBT rights.
The 73-year-old, 13-term incumbent who called himself Virginia's "chief homophobe" reportedly refused to debate Roem and referred to her with male pronouns.
Roem outraised Marshall 3-1 with nearly $500,000 in donations from all over the country, much of it coming from national LGBT groups and other progressive organizations.
Roem, who was three years old when her father, John Paul Roem, took his own life, began her physical gender transition in 2012. Three years later, she legally changed her first name from "Dan" to "Danica."
CAB RIDE HOME released its debut album, "Crash The Gate", earlier this year. According to the band's web site, its style of music is "drunken thrash metal" and the "songs are about drinking and … raging."
"Just because I sing in a heavy metal band while spinning my head in circles and getting paid to do it, why can't I run for government? Why would I have to change who I am in order to run for government? I've already had to go through transformative change," Danica told Noisey this past June.
https://youtu.be/OT213kwRfwU