Heavy metal stars used to be the stuff of legend. They've made the headlines for all the right and wrong reasons. Most lived fast and some died tragically young.
But plenty made it through the booze and drug-fuelled 60s, 70s and 80s to cement their places in the heavy metal hall of fame. Moreover, they lived to tell the tale.
But moving forward 40 years, things are a lot tamer than they once were. Now you're more likely to see a rock star practising pilates and banging on about their raw-vegan diet. Role models need to be responsible – apparently.
It all feels a little bit like a watered-down version of what once made them gods in the eyes of us mere-mortals.
However, that's not to say that there aren't any current legends in the making. Some recent stars have bucked the trend. And they flat-out refuse to resign their lives to 10pm bedtimes and frozen yoghurt.
Let's take a look back at a couple of the highlights from the good old days.
Black Sabbath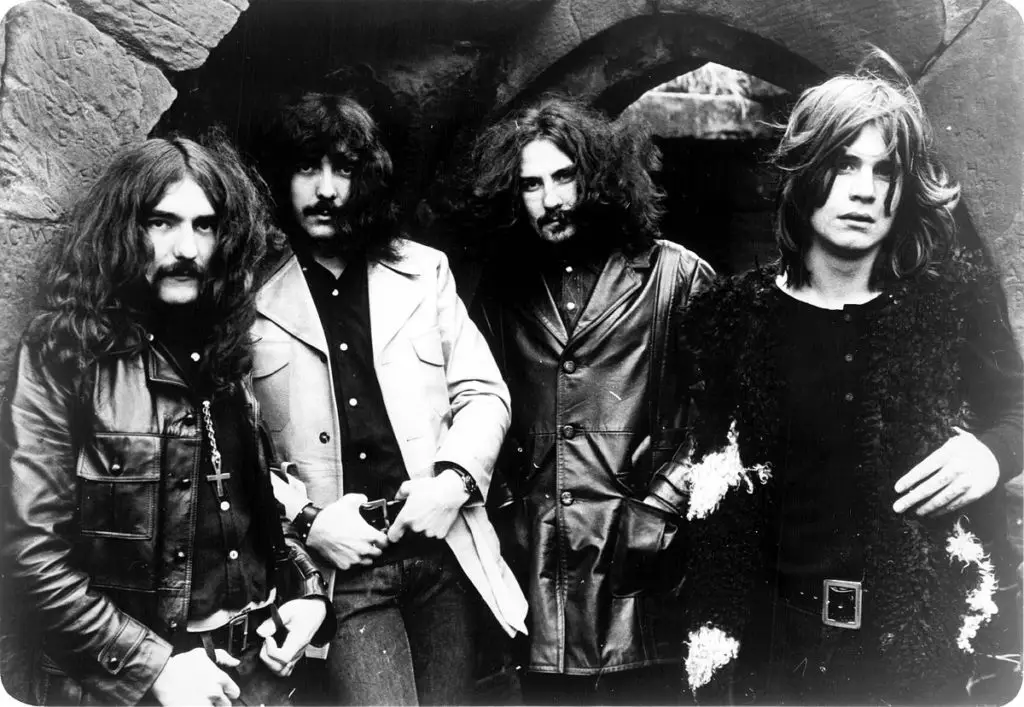 Many say that heavy metal all began in Birmingham thanks to this foursome. They pushed the boundaries of traditional rock music. And they stretched the levels of acceptability on and off-stage to the limits.
Some reports were dubbed as lies over the years. But the band were happy to confirm most of them!
Tony Iommi setting Bill Ward on fire
Iommi liked to play practical jokes on his bandmates. One night, he poured rubbing alcohol on Ward and proceeded to set him alight. He thought that it would burn off quickly as he had done it before.
However, this time Ward 'went up like a bomb'. So what did Iommi do?
Thinking it was all part of the joke, he decided to chuck some more alcohol on Ward. Naturally, this made things a lot worse and he continued to roast right there in the middle of the floor. They got the fire under control eventually.
The cops came to find drugs…
After a heavy session of boozing and taking various other substances, Ozzy somehow managed to call the police. This led to a panic among the band and their groupies. But instead of throwing the rest of the drugs away, they decided to take them all.
It must have been an interesting chat with the local law enforcement officers who came to see what was happening.
Ozzy Osbourne and the headless bat
While performing gigs, Ozzy used to enjoy throwing animal meat into the crowd as a kind of fun ritual. And the audience used to bring their own select cuts with them to return the favour.
One night, somebody threw a frog onto the stage followed by a bat. Osbourne thought it was a rubber bat and proceeded to bite its head off. He soon realised that it was, in fact, a real bat. As a consequence, he spent the rest of the night receiving various rabies shots in the local hospital.
Dave Mustaine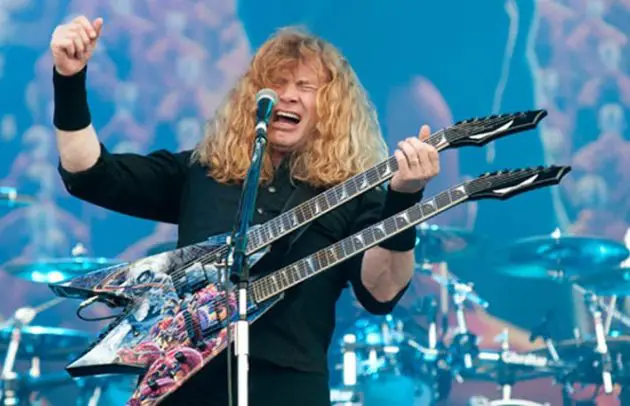 Dave Mustaine has helped to define thrash metal. His first serious role in a band came back in '81 when he answered an ad for a local band that needed a lead guitarist.
That band was Metallica. Existing members James Hetfield and Lars Ulrich loved a beer or two. But they didn't know the full extent of Mustaine's heavy drinking and drug-taking at that stage.
And when Ron McGovney joined the band around the same time as Mustaine, he was in for a big shock – literally.
Shocking bass guitar
Mustaine decided to fill up McGovney's bass guitar with beer while he wasn't looking. And when the bassist turned it on to start playing, he was blown across the room and electrocuted.
Dave Mustaine only lasted a couple of years in Metalica. Then the others decided that enough was enough. As a result, they kicked him out of the band.
But this didn't phase the great guitarist. And he went on to create his own world-famous band – Megadeth.
The band is still going today and has even been inducted into the online casino hall of fame with its very own slot machine. Leander Games took the decision to approach Dave Mustaine for permission to create the online casino game. And he dutifully agreed.
So while some know Mustaine for his antics on and offstage, others are more familiar with his face proudly lit up on a slot that you can find at loads of great online casino sites listed here at Casino.xyz/uk/.